Tasty News: Mikal Cronin + Kurt & Kristen Create A JASH $5K Video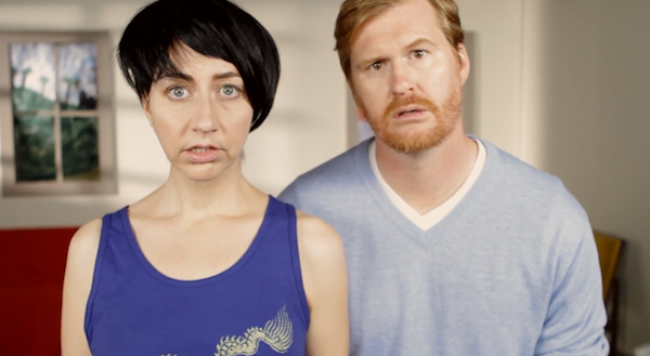 Kids, this is something special. Musician Mikal Cronin and comedians Kurt Braunohler and Kristen Schaal have paired up with JASH's $5K Video Series. In the series JASH brings together an up-and-coming musical act and a comedian. They also give that pair $5K for the creation of a project. They must spend all the cash and return to JASH with a video. This particular project is a shot-by-shot reenactment of Natalie Imbruglia's "Torn" video combined with the Cronin's tune Turn Around. It features many other comedians you know and love, including Jonah Ray and Rory Scovel. We totally dig it and so will you!
Mentions: You may not want to get hitched after this. See Kurt and Kristen at the Hot Tub show Mondays.