Quick Dish: Death Valley Tween Fest + Sexiest Woman Alive TOMORROW 5.19 at UCB Franklin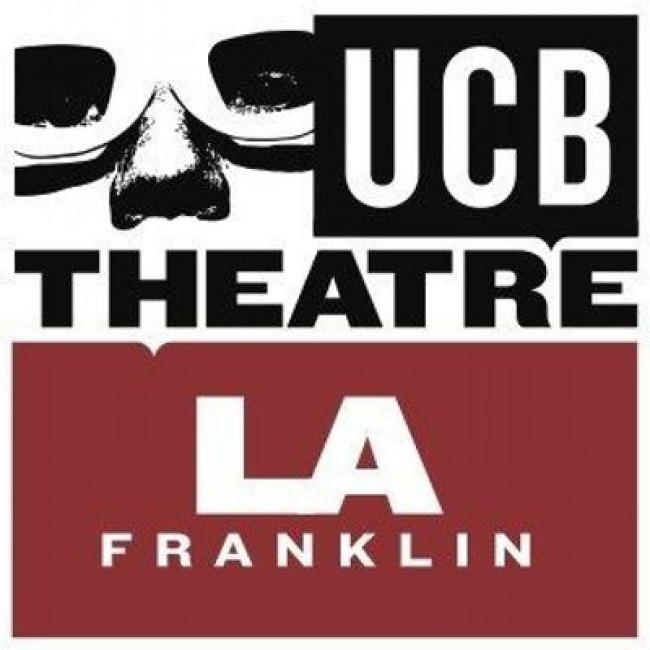 Your Tuesday night plans are set, folks. May 19th Death Valley Tween Fest and Beth Appel's Sexiest Woman Alive come together to bring you supreme entertainment. We've told you about Death Valley Tween Fest before, but a refresher is always nice. Just imagine a bunch of overzealous millennials in the middle of the scorching desert bringing you the most memorable event of the year. #TweenFestGood is all you'll be thinking with your favorite "YouTube stars, Instagram celebs, and Vine bullies" stealing the show. Death Valley Tween Fest features Drew Tarver, Josh Brekhus, Olivia Norman, Jessica Seay-Klatt, and Londale Theus Jr. The show is written by Nick Ciarelli and Bradford Evans; directed by Jack Allison.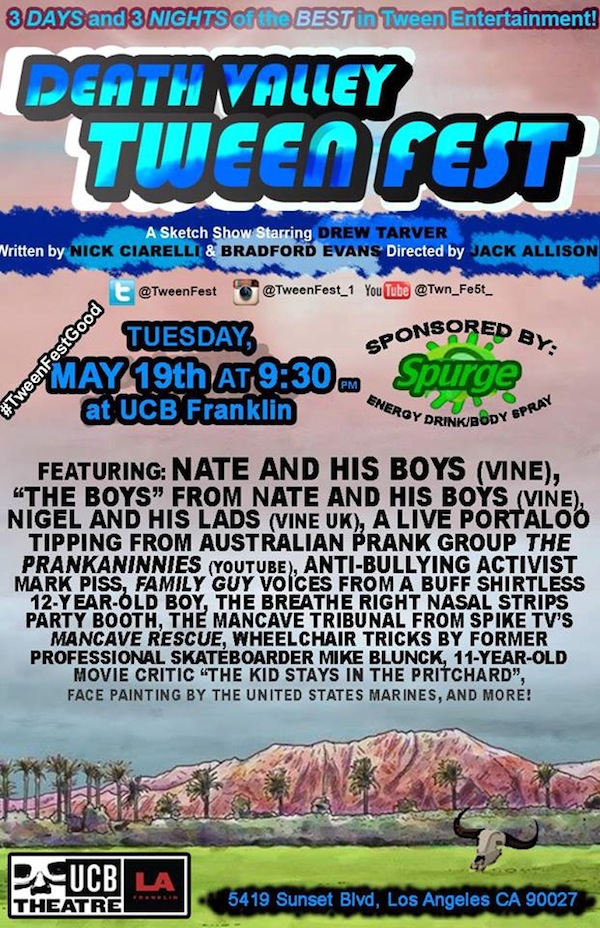 So what happens when a woman is disrespected by being excluded from US Weekly's "Sexiest Woman Alive" competition? She heads to UCB to prove that even the biggest celebs have nothing on this gal. You just can't miss Sexiest Woman Alive, written and performed by Beth Appel; directed by John Flynn. Forget hump day, Tuesday is where it's at!
Mentions: Show 9:30pm. Purchase Death Valley Tween Fest/Sexiest Woman Alive tickets HERE! UCB Franklin is located at 5919 Franklin Ave., Los Angeles.