Icing: Coast to Coast and Beyond with MIKE LAWRENCE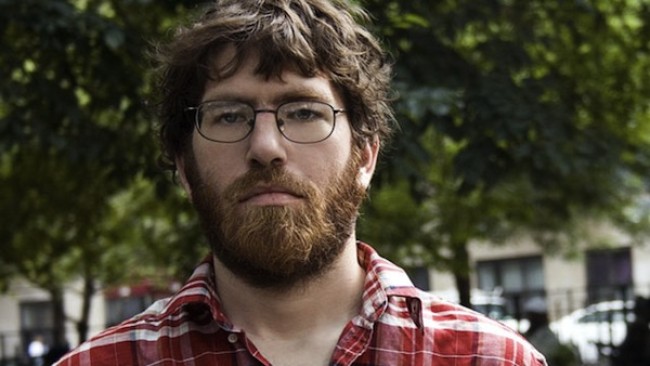 New York, watch out! MIKE LAWRENCE is heading your way in a week and change for a string of comedy shows with his pal Marc Maron. We got a chance to ask Mike a few questions about those NY gigs (June 25-28th) PLUS his thoughts about nerd culture, Twitter, and Comic-Con. While you snatch up tickets enjoy an illuminating read with our favorite @midnight regular.
COMEDY CAKE: Greetings, Mike! So how did these upcoming NY gigs with Marc Maron get brainstormed?
MIKE LAWRENCE: We've worked before in the past and I guess he missed me.
CAKE: In your experience how do New York audiences compare to those in South Florida?
MIKE: Smarter, more liberal, and less likely to own.
CAKE: How would you describe your style of comedy vs. Maron's to the uninitiated?
MIKE: Short sad funny jokes vs. long sad funny stories
CAKE: Hands down, which is your all time favorite venue to perform at? No pressure. Also, which venue do YOU enjoy watching other comedians perform at?
MIKE: Zanies in Downtown Chicago because it's low ceilings and they pack them in and the crowds are great. Favorite place to watch other people would be at the Stand in NYC. Smart crowds and the comics can be as fierce and funny as they want there.
CAKE: What's your joke writing process like? How long does it take to test out a bit and deem it TV worthy?
MIKE: I try to write every day. Most of it goes unused. If I get three workable bits in a month, that's a really great month.
CAKE: In my humble opinion you really tear it up as a contestant on @Midnight. Can you unveil the experience of being on that program? Is there any preparation involved or is it completely ad lib for the comedians?
MIKE: Some prep, but a ton of ad libbing. You get some of the material two hours before, which is barely enough time and you're just scrambling but somehow it all works out.
CAKE: What comedy programming have you been watching lately? Which shows would you like to be invited on?
MIKE: I love Review, Inside Amy Schumer, Broad City, Silicon Valley, and always South Park. Writing for any of them would be more exciting than being on them.
CAKE: Do you think this era of embracing nerd culture will reach a pinnacle at some point or just evolve into something else?
MIKE: We're really just in an era where everything is embraced and culture gets to be what you want. I do hope things shrink down a bit and we go back to share experiences.
CAKE: You have a strong presence on Twitter. What are some of the best and worst parts of the platform for you? Who are your favorite Twitter comedians and why?
MIKE: The best is people get to interact with you and the worst part is people get to interact with you. Aparna Nancherla, Michelle Wolf, and Neil Casey are my favorites. Tim Dillon, who's on Facebook, has the greatest social media presence I know.
CAKE: Will you be attending Comic-Con this year? What can you predict will be the greatest cosplay mashup at this year's event? (The money is on the table.)
MIKE: I will be for the first time ever. The greatest mashup will be Optimus Primate, a robot who turns into a truck that is always a monkey.
CAKE: Are you still experiencing "survivor's guilt" at this point in your career or have you stopped pinching yourself?
MIKE: Yes and it never stops.
CAKE: When can we expect another album from you?
MIKE: Hopefully mid 2016, early 2017.
CAKE: Besides New York, where else can fans see you perform this Summer. Will you be making your way back to LA soon? Are there any other projects you have hidden up your sleeve?
MIKE: I'll be at Magooby's in Baltimore, Laugh Boston and Laughing Skull in Atlanta. Will be in LA July 13-15. Always working on stuff. We'll see.
Mentions: Check out more shows with Mike Lawrence and be sure to pick up his awesome album Sadamantium.