Video Licks: Watch #ComedyMusicHOF's 'Could Have Torn My Nipple Off' ft. Paul F. Tompkins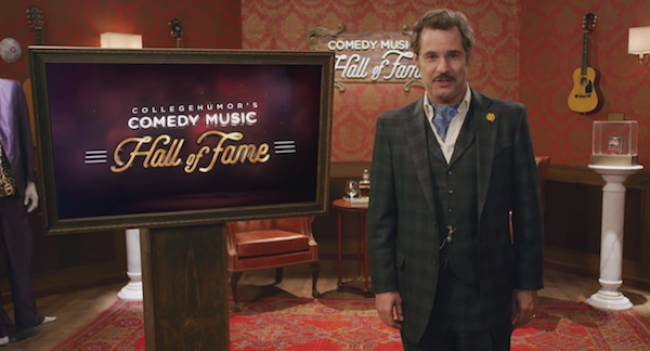 Surely you watched CollegeHumor's Comedy Music Hall of Fame last night on IFC/CollegeHumor like we told you to. Nod in approval like a good tot. We enjoyed the plethora of humorous exchanges and melodious tunes, but we just can't get enough of The Gregory Brothers' auto tune creation Could Have Torn My Nipples featuring the great host of the monumental event, Paul F. Tompkins. Get ready to play this ditty on repeat. Enjoy!
Mentions: If you missed the music extravaganza you can still watch the full show at CollegeHumor.com.