Quick Dish: GOOD HEROIN with Tom Segura Today 6.20 at Stories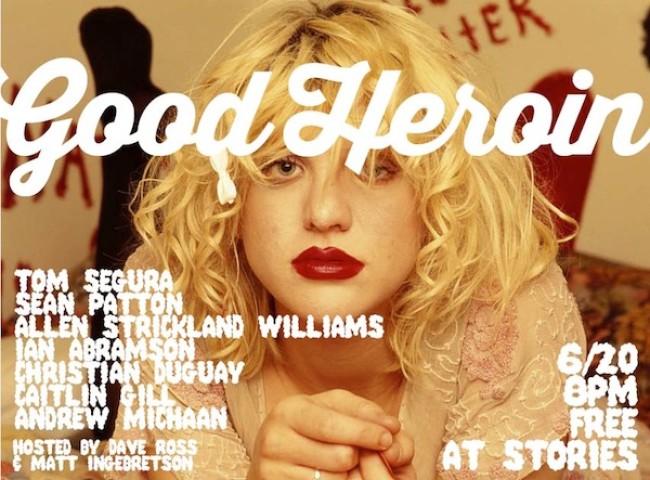 Salutations, kids of the world! Do you really need another reason to go to Echo Park? YES! Yes, you do. TONIGHT enjoy tantalizing aromas, new/old book smell and comedy galore at GOOD HEROIN! Joining your venerable hosts Dave Ross and Matt Ingebretson will be:
Tom Segura
Sean Patton
Allen Strickland Williams
Ian Abramson
Christian Duguay
Caitlin Gill
Andrew Michaan
WOWSERS! How do they keep belting out such amazing lineup? Voodoo? Alter to the comedy gods? Who knows!
Mentions: Show 8pm. FREE!!! Stories is located at 1716 W Sunset Blvd., LA.