Tasty News: World Premiere of 'Natasha Leggero: Live at Bimbo's' Debuts 8.22 on Comedy Central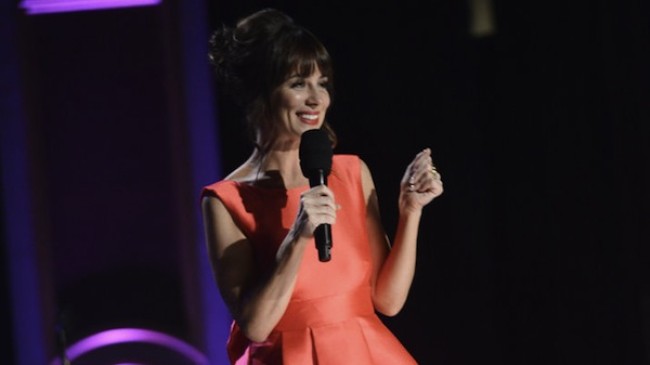 Comedy Central is already a comfy home to the works of actress, writer, and stand-up NATASHA LEGGERO. She created, wrote, produced and stars in the Comedy Central series Another Period. She also nailed her appearances at the Comedy Central Roasts of James Franco and Justin Bieber. Believe it or not, she has never done a one-hour stand-up special on the network. Well, that square can now be checked off because Saturday, August 22 Natasha Leggero: Live at Bimbo's will premiere on the network that keeps us laughing. The special was filmed at San Francisco's historic Bimbo's 365 Club. Expect Leggero to cover subject like children, Burning Man, Mormons, Hipster, and … gosh, the world is her oyster! Before the air date of the special Comedy Special Stand-Up will feature a sneak peek of Leggero's exclusive music video from the special called Diamond P***y, in which the comedian raps about her pre-show process. Oh my! Mark those 'Natty Leggs' dates today!
Mentions: The one-hour special will be available on CC: Stand-Up Direct Aug 17, if you just can't wait for the world premiere which happens August 22nd at 11:00 p.m. ET/PT. Leggero will be in the season TWO finale episode of The Meltdown with Jonah and Kumail Tuesday, August 18 at 12:30 a.m. ET/PT, as well as @midnight Thursday, August 20th. Feature image c/o Comedy Central.