Tasty News: SEASON TWO of 'Hack My Life' with Kevin Pereira & Brooke Van Poppelen Premieres 8.18 on truTV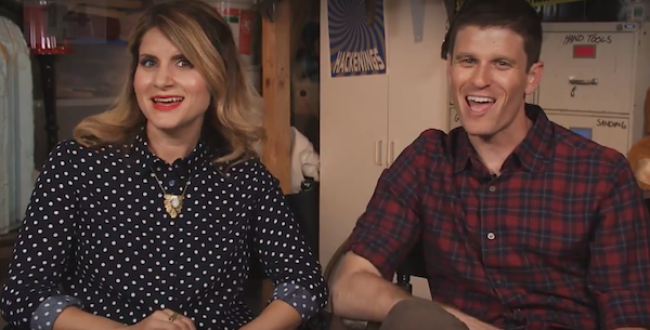 A host without a sense of humor is like a coffee without caffeine. Oh the horror! Luckily, Kevin Pereira (AOTS) and Brooke Van Poppelen (MTV, VH1) bring just the right amount of giggle factor to their truTV program, HACK MY LIFE. The second season begins Tuesday, August 18th. Squee! The weekly half hour program offers up an endless supply of life hacks demonstrated before your very googly eyes. Note to self, never cut a cake with flavored dental floss. Gag! Watch the SEASON TWO promo this minute!
To some, they look like random groceries, but to us they're the ingredients of a hack waiting to happen. #HackMyLife premieres Tuesday, August 18 at 9/8!

Posted by Hack My Life on Friday, August 7, 2015
Also, check out this "Would You Rather" sesh with the ever so fab Hack My Life co-hosts:
Mentions: Watch Hack My Life Tuesdays 9/8C on truTV starting August 18th. Screen Savers 4eva!