Video Licks: Watch the DEAD KEVIN Series Finale, CHANGE THE WORLD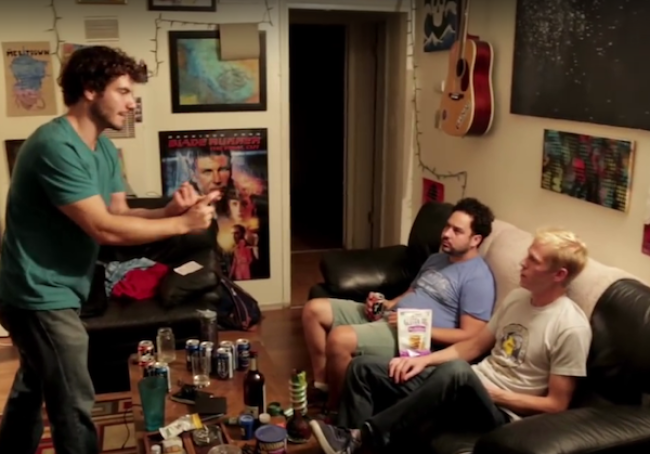 Hold back the emotion, kids. Three plus years of amazing DEAD KEVIN sketches delivered weekly have come to an end, but the guys aren't DEAD yet. "Sketch artists" Ahmed Bharoocha, Ryan O'Flanagan, and Jack Robichaud will be throwing you a video bone here and there, it just won't be on a religious basis. There's no doubt they'll be making you laugh hard in the years to come, like they always have. Enjoy a most fitting season finale guest starring Maureen Bharoocha, Rob Gleeson and Richard Bain, and John Hale.
I must say I'll miss the weekly sketches more than Jon Stewart [Insert gasp here]. Kudos, you wascally wabbits!
Mentions: Watch the sketches you missed at the DEAD KEVIN YouTube page and Comedy Central one. Also, Dead Kevin really SHOULD be on @midnight. Tweet that Hardwick bloke how you feel!