Quick Dish: Are You Ready For Some CREEP SHOW Tonight?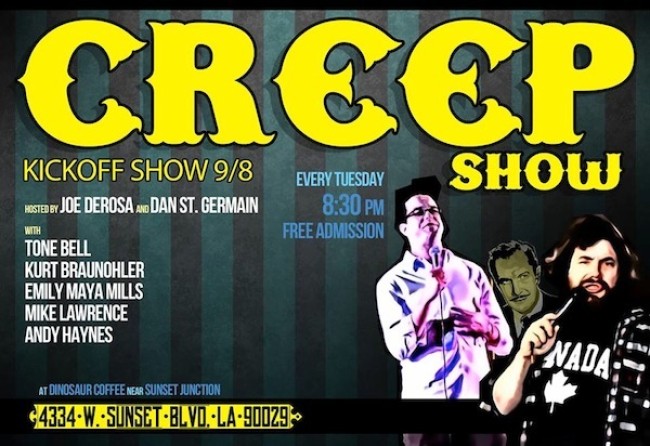 No, it's not Halloween yet (so stop buying up all the candy, jerk). A different kind of CREEP SHOW is kicking off TONIGHT, September 8th, at Dinosaur Coffee in Silverlake. The new weekly comedy show will include drinks, munchies, laughter, music, and this introductory lineup:
TONE BELL
KURT BRAUNOHLER
EMILY MAYA MILLS
MIKE LAWRENCE
JAKE WEISMAN
hosted by Joe DeRosa and Dan St. Germain
Continue that chill Labor Day vibe tonight!
Mentions: Show 8:30p. FREE!!! Dinosaur Coffee is located at 4334 W Sunset Blvd, Los Angeles. Hang at Jay's Bar post-show.