Quick Dish: See Skinny Bitch Jesus Meeting LIVE this September at The PIT Loft in NY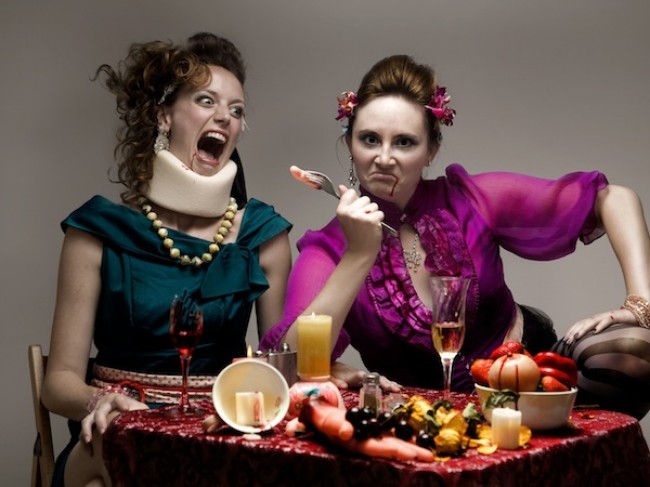 Hmmm… you've seen the talents of Skinny Bitch Jesus Meeting before. This sweet-consumed digital periodical you're reading brought you many an episode of the first season of their culinary web series Made to Order. You finally remember! Well, the sketch duo is bringing their outlandish comedic behavior to The PIT's original home for a three-night run September 24th, 25th, and 26th. Each night will feature a special guest opener you won't want to miss. Katie Hartman and Leah Rudick will be joined by Wet Hot American Summer's John Early, Carolyn Castiglia who you've seen as bipolar Nicki Minaj, as well as comedian/illustrator Erik Bergstrom (The New Yorker, MTV, Comedy Central). Watch SBJM do their thang live and in your face, New York!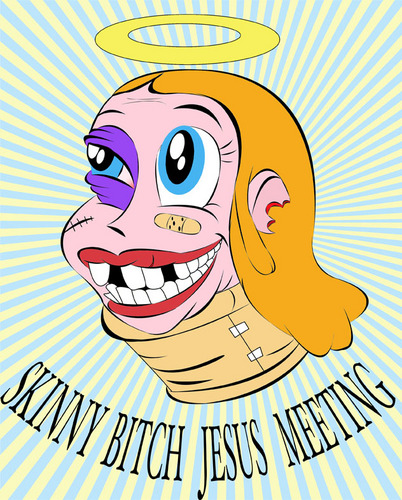 Mentions: 9.24 tix with C. Castigilia, 9.25 tix with J. Early, 9.26 tix with E. Bergstrom. SBJM perform regularly at The Peoples Improv Theatre in NYC. The PIT Loft is located at 154 W 29th St in Chelsea, NY.