Quick Dish: LITTLE JOY Show Tomorrow 9.17 with St. Germain, Babcock, Maurer …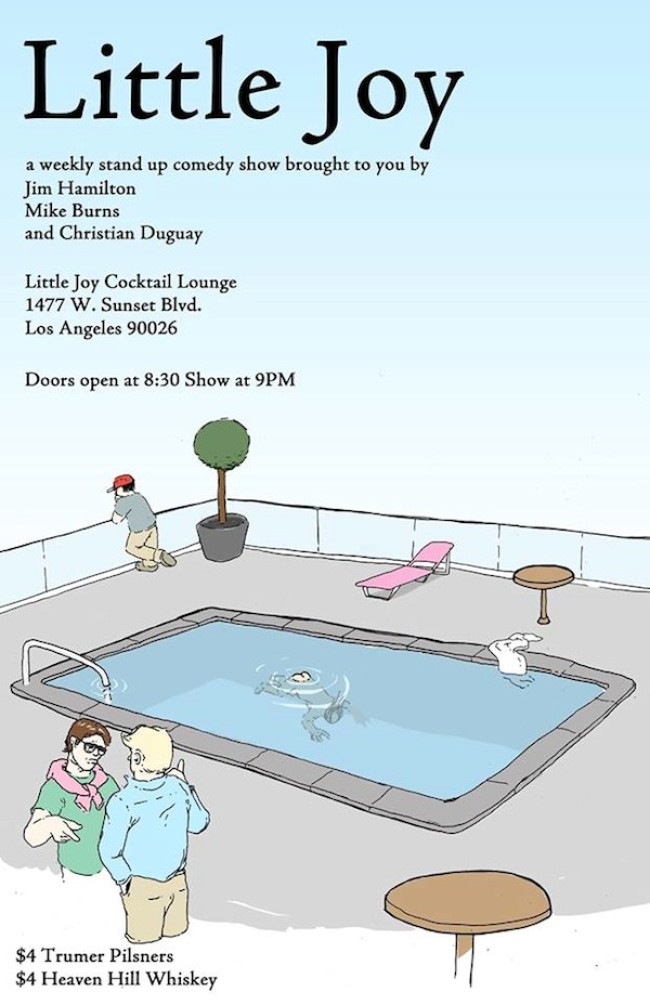 Let the LITTLE JOY show put a spring in your step tomorrow at the always inviting dive bar, Little Joy Cocktail Lounge. The lineup looks as good as that sublime punch of liquor you'll be enjoying:
Dan St. Germain
Ron Babcock
Jeff Maurer
Bryan Cook
Michelle Biloon
Vance Sanders
Richy Leis
hosted by Christian Duguay, Jim Hamilton, and Mike Burns
Don't be a party pooper and come by!
Mentions: Doors at 8:30 // Show at 9PM. FREE!!! Little Joy Cocktail Lounge is located at 1477 W. Sunset Blvd, LA.