Icing: JOHN DEVORE, The Man Behind The Curtain of INTERNET ACTION FORCE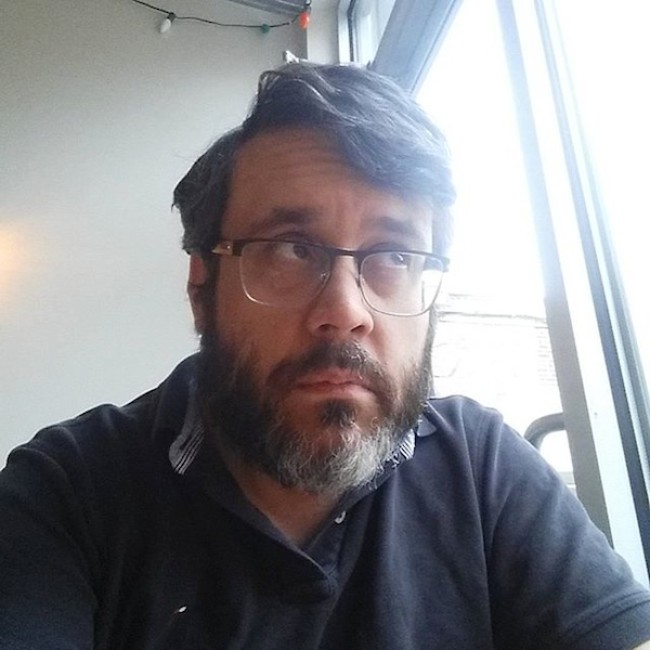 The man at the digital helm of INTERNET ACTION FORCE, the go-to hangout for original content and "buzzworthy videos" with a fresh infusion of comedy, is JOHN DEVORE. The former Managing Editor of Team Coco Digital spoke with us about his personal origin story and the site that's been making its mark on cyberspace's video landscape since April 2015. IAF not only brings you news, politics and all things trending, but it introduces you to some of New York's most brilliant comedians of our time, like Jo Firestone, Tiara Francis, Reformed Whores, Anna Callegari, Sue Smith and Sharron Paul, to name a few. Learn more about the Southern born gentleman that brings you all that you desire and take a bite out of the IAF pie. Happy reading!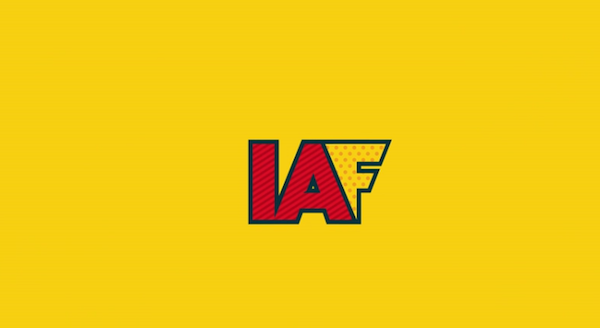 COMEDY CAKE: You started out in publishing as a technology and business editor. How did you make the transition into work that is strictly comedy-based?
JOHN DEVORE: Ha. Yes. I started out as a receptionist, then jumped to writing about Y2K software for businesses.
I was part of the launch team for Maxim Magazine's website. Believe or not, back then, Maxim was very much a bro-centric humor magazine. I think my first joke was probably a very cerebral genital or flatulence joke. From there I've worked for many comedy sites.
Check out my self-aggrandizing bio on LinkedIn. I have a pretty strong LinkedIn strategy.
CAKE: Growing up in Texas, did you always dream of being a journalist? Who are some of your writing role models?
DEVORE: I am what I call an ethnic Texan. I was actually a Beltway Brat, raised in Virginia by militant Texans. But I have made the pilgrimage to the Lone Star State multiple times a year for over 20 years. I am obsessed with Texas and Texans. They're America's Klingons.
My dad worked for a Texas Senator in Washington DC. He was actually a local TV news anchor in Texas in the 1960s, so politics and journalism is in the blood. But growing up, I wanted to be a playwright, so I studied theater in Richmond. There's a lot of money in that. After moving to New York in 90s, I basically fell in love with the internet.
My list of favorite writers is long and weird. Edgar Allan Poe, Dorothy Parker, Rod Serling, Molly Ivins, David Sedaris, Larry McMurtry, Jon Krakauer, every single Mad Magazine writer from the 70s, The Onion of the early aughts, George Saunders, Mallory Ortberg and the list goes on.
CAKE: How is your role as editor-in-chief at Internet Action Force different then your last gig at Team Coco Digital?
DEVORE: Working for Team Coco and Conan was an incredible experience. I learned so much there helping to create a funny video destination for a late night show. But there are so many differences! The primary one is that IAF is a wee startup, while Team Coco is Team Coco.
Also, as managing editor, I was just a part of a much larger production. I have considerably more responsibility at IAF. For instance, if anything goes wrong, it is all my fault.
CAKE: Internet Action Force is still in its infancy. Some have described the site as a mix of Buzzfeed and Funny Or Die. How would you describe IAF to the uninitiated? Where would you like to take the site in 2016?
DEVORE: When I describe IAF to my mom, I tell her it's a website with silly videos. But when I describe IAF to professionals, I tell them it's a "rapid-response" team of digital nerds that produce short, funny videos about what other digital nerds are talking about on social media. Then I mention "millennials" and laugh and laugh because millennials don't really exist. They're made up.
My main hope for IAF in 2016 is to continue creating original, quirky, short videos with the funniest comedians we can find, and to continue trying to entertain those of us who spend a lot of our time staring at our phones.
CAKE: We love that IAF videos feature female comics and performers we admire, like Sue Smith, Sharron Paul, Anna Callegari, Kara Klenk, Jo Firestone, JC Coccoli, and Reformed Whores. Do you find that female comics are being represented more and more in media and comedy?
DEVORE: IAF casts some of the funniest comedians in NYC, and we're lucky to have access to such talent. It is my feeling that every comedian or performer we feature should be featured in all the media and all the comedy.
CAKE: What are some of the blessings and challenges of covering the hot topic headlines and making them interesting for the all-consuming Internet masses?
DEVORE: Sometimes it's like working on a new site every day. When it comes to "hot topics," it's always a challenge to find a unique spin or opinion on whatever is trending.
But to answer your question: the blessings is the work is never boring. The challenge is finding ways to stand out in a competitive field populated by very smart and very funny people.
CAKE: Who are some of your favorite New York based comedians on the scene? Which comedy clubs do you frequent in NY?
DEVORE: IAF manages to cast comedians some of my favorite comics, like Myka Fox, Janelle James, Reformed Whores, and Joel Kim Booster. There is so much talent in New York right now, it's amazing.
I am a huge fan of Rebecca Trent's The Creek and the Cave in Queens, and Mo Fathelbab's The Experiment Comedy Gallery in Brooklyn. They are both fantastic, supportive, and unique comedy performance spaces.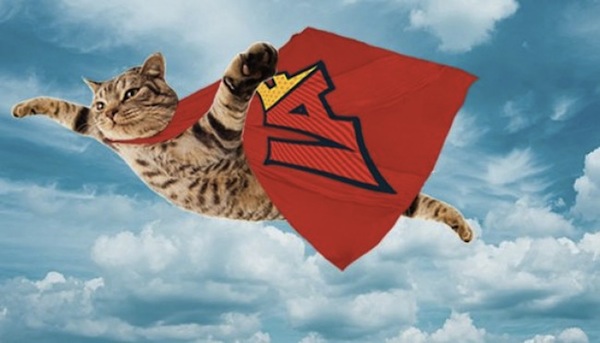 CAKE: As a frequent round table panelist on Fox's "Red Eye," you are quite familiar with the late night program's co-host, Twitter night owl and "America's boyfriend," ANDY LEVY. Have you ever entertained the thought of the wickedly funny patriot taking on a role as an IAF contributor in some capacity? (No, Andy did not make us ask this question.)
DEVORE: I like to think of myself as a liberal punching bag on Red Eye.
Andy Levy is a monster who is wrong about everything, always. But, yes, it would be great to have him do a video.
CAKE: Can you give our readership a glimpse into the typical day of the IAF writing team? What's the video creation process like, from start to finish?
DEVORE: It's pretty crazy. We're a small crew of 8 producing a minimum of 3 videos a day.
I like to think of IAF as a deconstructed late night show in some ways. Our day begins with a morning meeting where we go over topics and talent. We're always trying to create stuff that we authentically find funny, and then pray that other people do, too.
We write on the fly a lot, or the night before. After the morning meeting, from late morning to early afternoon, we're shooting and editing. The videos go out near the end of the day. Then we collapse.
I am really proud of the artisanal videos we produce. Sometimes they're goofy, sometimes they're controversial, and sometimes they're really weird. But we're having fun, and hopefully that comes through.
CAKE: What original content do you have on the docket in the near future? What topics or events are you looking forward to covering?
DEVORE: The 2016 presidential election is a gift from the gods.
We have a lot planned – new series for different social platforms, new comedy shows like our recent "Hilarious Muslims" co-production with the Experiment Gallery, and just improving on our current mission of making as many goofy, topical videos as possible.
CAKE: Comedy Cake has a tiny obsession with all things sweet. What delectable dessert does John, the editor at the IAF helm, find himself gravitating towards approaching a deadline?
DEVORE: I will emotionally eat the hell out of yogurt-covered pretzels. But the best kind of dessert is pie, and the best pie is pecan pie. Yes, I'm a Southerner.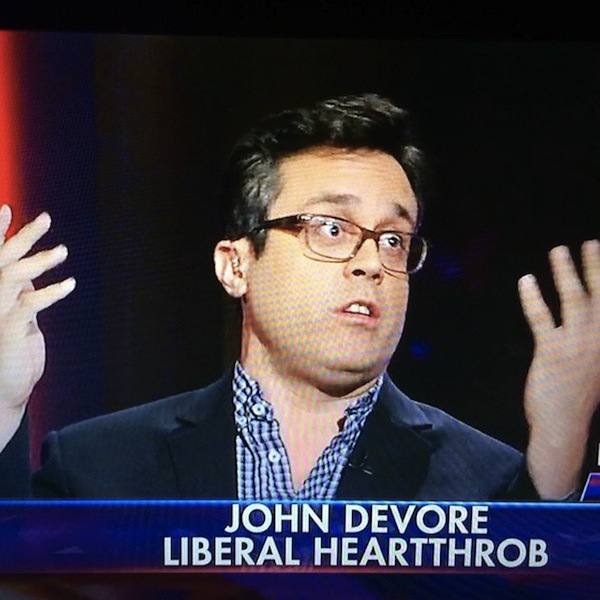 Mentions: Check out JD on the F/B and Twitter. Keep an eye on IAF for all your viral content.