Quick Dish: TOMORROW 6.25 SET LIST: Stand-Up Without A Net at NerdMelt

A comedy high wire act with no safety net? Sign us up! From the minds of Paul Provenza and Troy Conrad comes a comedy show unlike any other. SET LIST brings top comedians to the stage with only their wits to save them. The comics must create a fresh set based on insane, never-before-seen topics they (and the audience) see displayed before them. This daunting task is always an audience pleaser and has been so popular it's turned into an web and UK/Australia TV series. Don't miss Set List this weekend, June 25th, at Nerdmelt Showroom. The lineup includes:
Matt Braunger
Caitlin Gill
Jay Mohr
Jon Dore
Olivia Grace
Alonzo Bodden
Wil Anderson
Who will turn lemons into lemonade!?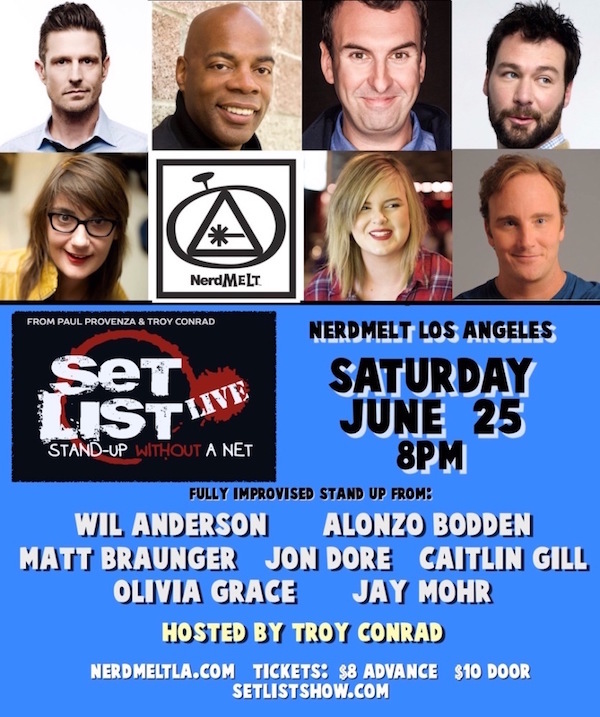 Mentions: Show 8pm. Buy Set List tix HERE. Tickets are $8 in advance, $10 at the door. Set List is also a 60-episode web series on the Nerdist Channel on YouTube. Nerdmelt Showroom is located at 7522 Sunset Blvd., LA.