Quick Dish NY: It's A Holiday SUCKtacular with JOHN EARLY 12.15 at The Mockingbird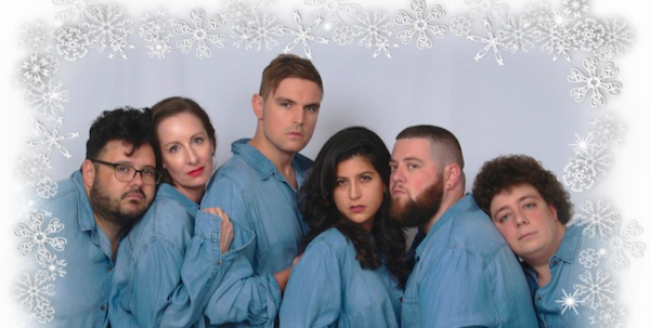 Thursday, December 15th S.U.C.K. (Stand Up Comedy Klub) is presenting it's HOLIDAY S.U.C.K.-TACULAR, rich with comedy, music and dancing at the East Village's Mockingbird Bar (in Avenida Cantina). If you are not familiar, S.U.C.K. is a monthly show hosted by "a coalition of six of NYC's least famous comics, performers, and weirdos." The power six include Hank Browning, Samantha Fontana, Gregory Lotsvin, Shane O'Neill, Jill Pangallo, and David Perez. S.U.C.K. is big on diversity just like it's city, the bright Big Apple, which means there will be plenty of new, fun POVs and attitudes to siphon. December's SUCKtacular will feature special guest JOHN EARLY. His list of credits should be more than enough to get you thoroughly excited for this show: TBS' Search Party, Netflix's The Characters, Neighbors 2, The Disaster Artist, Wet Hot American Summer, Love, Animals, Broad City, High Maintenance, Meltdown with Jonah & Kumail, 30 Rock and on and on. Come the frick on! And if wasn't enough of the cat's meow, the evening will be bookended by DJ Sets from DJ Holly Weird (Lori Scacco & Jill Pangallo) and DJ Jeffe & Mean Steve. Dance, dance, revolution! A percentge of the proceeds from the evening will go to a worthwhile charity, so there's really no excuse to miss out. GO!
Mentions: Doors 7:30pm. Show 8:30pm. DJs & Dance Party to follow. Buy tickets HERE! $5 Advance / $8 Door (cash preferred, credit accepted, no bitcoin). The Mockingbird Bar is located at 25 Avenue B (between 2nd and 3rd). For more info about S.U.C.K. click HERE! John Early photo by Jesse Untracht-oakner.