Video Licks: A TURNCOAT Comedy Original, "Old Man 2016 Ruins The New Year"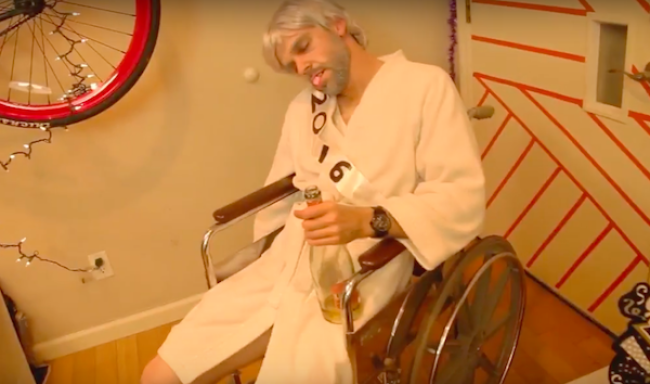 2016 was dire for Princess Leia, Debbie Reynolds, George Michaels, Alan Rickman, David Bowie, Prince, Alan Thicke and so many more of our famous, beloved ones. So what exactly did Old Man 2016 bring us? Did Chewbacca Mom actually happen last year?! Time is so fleeting. Let's forget the past and think about the year of rebirth that we shall deem 2017. Enjoy this original sketch from one of The Pack Theater's house sketch teams, TURNCOAT, Old Man 2016 Ruins The New Year!
This sketch was written and produced by Turncoat Comedy. It stars Katy Dolle, Jillian Dunn, Samuel Horwitz, Greg Goodness, and Zach L Wilson. Directed and editing was provided by Daniel Zagayer (Funny or Die, The Travel Channel).
Mentions: Watch more from Turncoat Comedy HERE.