Tasty News: This Innovative Live Show Initiative with Kickstarter Comedy Takes The CAKE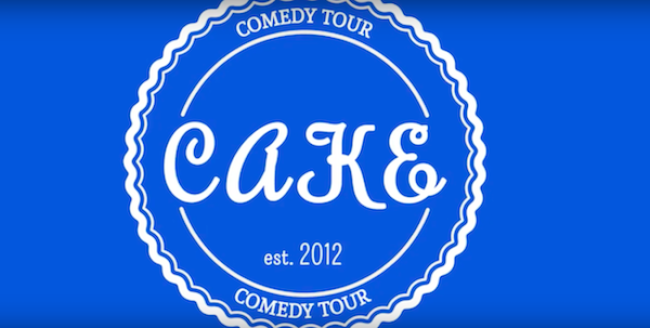 Do you think we could ignore any mention of CAKE? Of course not! Kids, comedy and technology have united to bring you a technologically tasty, new way of indie touring. The CAKE Comedy Tour (formerly the Pink Collar Comedy Tour), featuring NYC-based comedians Carrie Gravenson (Caroline's on Broadway), Abbi Crutchfield (truTV), Kaytlin Bailey (MTV, SiriusXM), and LA-based comedian Erin Judge (NBC's Last Comic Standing), teamed up with Kickstarter to sell tour tickets in a whole new way, as well as reach a larger fanbase. This is not the donation-based Kickstarter scheme you're used to. This time CAKE (short for C-arrie A-bbi K-aytlin E-rin) wants your dollars to go towards purchasing tickets to their show. If they sell enough of those tickets, the show comes to life. If not, you all get your money back and the comedians aren't destitute. Even better, if you can't make the show date you can purchase a virtual ticket to view the show online from any device. Winning!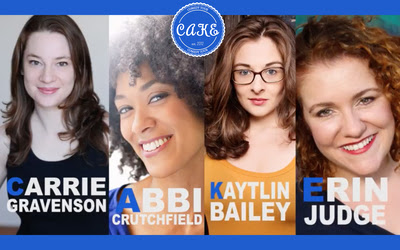 CAKE founder Kaytlin Bailey worked with Kickstarter Comedy to design a pioneer platform that will surely motivate independent artists to launch self-produced tours. The tour will start in Philadelphia and hopefully bring CAKE's hilarious and "cutting-edge stand up show" to cities and venues throughout the U.S. That means once a show date has reached it's funding goal, the next city on the tour will be unlocked, almost like a comedy tour video game! These fierce, funny ladies already have some touring experience under their belt. They launched their original Pink Collar Comedy Tour with a Kickstarter campaign then traveled successfully hitting more than 60 cities, including Austin, Raleigh, New Orleans, Toronto, Los Angeles, Boston, San Francisco, Charleston, and many more over four years. These gals know what they are doing, so if you want to laugh and be part of this futuristic endeavor, check out the Kickstarter TODAY!
Mentions: Find out more about CAKE Comedy HERE!