Video Licks: Watch WE ARE THOMASSE on The Search For Gold at "Rainbow's End"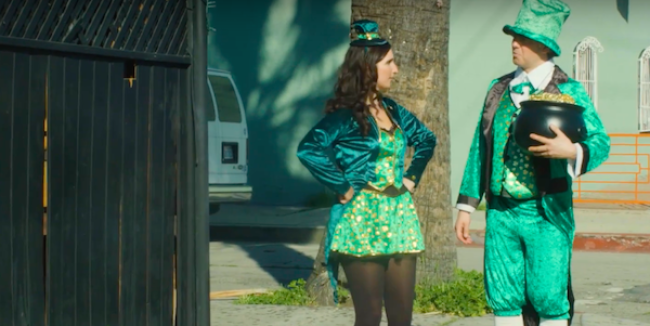 Happy St. Patrick's Day to you all! Gone are the days you'd mildly freak about out forgetting to wear green to school or work, right? Isn't pinching assault now? Thankfully, you can still celebrate the death of Ireland's patron saint with some green beer, pub songs, and comedy sketches. In this St. Patty's sketch from WE ARE THOMASSE, we find two leprechauns on the hunt for the end of the rainbow. What they find turns out to be far more fun than a pot of gold. Enjoy Rainbow's End!
This video stars Sarah Ann Masse (the American), Nick Afka Thomas (the Brit) & guest Bridget Fitzgerald.
Mentions: You can catch We Are Thomasse live at Second City Hollywood Tuesday, March 21st at 9pm. Don't miss out on over 25 sketches in just 45 minutes!