Quick Dish NY: WHAT ARE YOU AFRAID OF? Show 4.24 at Q.E.D.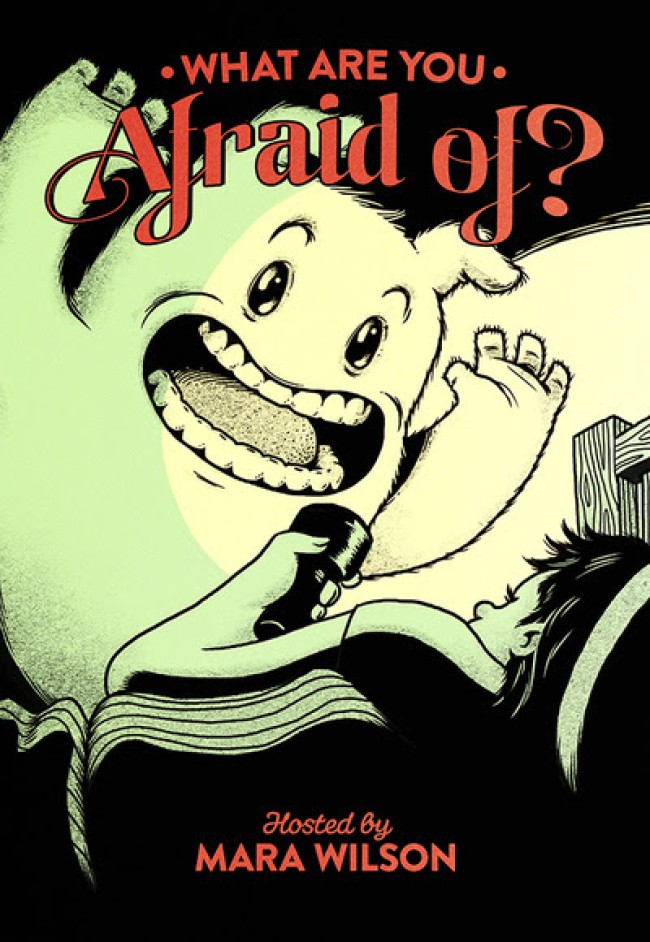 Anxieties, we have a few. So why don't we quit keeping those fears pent up and share for some mutual healing & super fun catharsis! Monday, April 24th the always engaging MARA WILSON, your WHAT ARE YOU AFRAID OF? host, welcomes these lovely performers
Elna Baker (This American Life)
Gastor Almonte (Comedy Central's This is Not Happening, Stoops2Stages)
Katharine Heller (Tell the Bartender, The Struggle Bus)
for a friendly sharing session. From death to commitment to sock pockets, everyone's got their anxiety creating cross to bear. Why not spread out the burden! The event goes down at Q.E.D. A Place to Show and Tell. You'd be crazy not to go (not that that's a bad thing)! Just GO!
Mentions: Show 8:30pm. Buy HERE! Tickets $8 adv/$10 door. Lineups subject to change. Q.E.D: A Place to Show and Tell is located at 27-16 23rd Avenue, Astoria, NY 11105.