Video Licks: TruTV's TALK SHOW THE GAME SHOW Reveals The Next Great Female Magician Of Our Time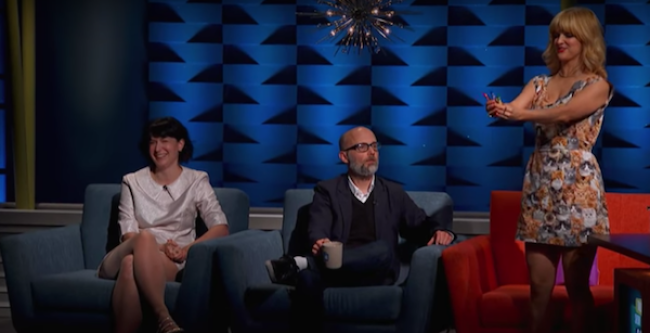 I think someone once said mother's always right. Maybe it was my mom? Anyhoo, just when I thought ARDEN MYRIN (Shameless, Still The King) couldn't get more talented she goes above and beyong my expectations. She impressed big time on truTV's Talk Show the Game Show with a magic act that she pulled out off with ease. Watch as host Guy Branum, guests Moby and Diablo Cody, and the world are awe-struck by her dazzling feat. Can you ever really resist a talented comedian in a kitten dress? NO! Enjoy!
Mentions: Watch Talk Show the Game Show Wednesdays 10/9C on truTV.