Video Licks: Meet Your "Inspirational Father" JASON MRAZ In Another WE ARE THOMASSE Collab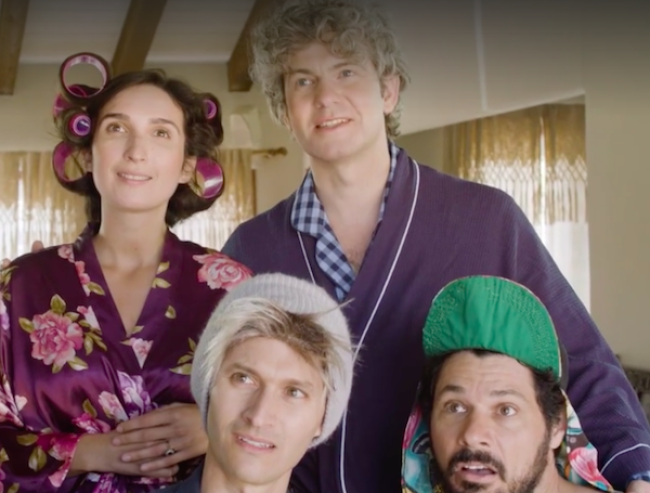 Papa has finally come home. Not the biological one though! "Inspirational Father" JASON MRAZ meets his "progeny" in a new We Are Thomasse video. This time, Sarah and Nick play the parents to two boys (played by Eric Schwartz and Billy Galewood) who are finally meeting their "father" with the voice of gold. Watch as their blown away by this revelation.
Jason Mraz is the father of our children…

Get tickets: http://bit.ly/JMBowl #birthdaybowl
This video was written by Eric Schwartz. It stars Jason Mraz, Eric Schwartz, Sarah Ann Masse, Nick Afka Thomas, and Billy Galewood.
Mentions: Watch more We Are Thomasse hilarity HERE! Get Some Smooth-E action HERE! Get Jason Mraz #birthdaybowl tix HERE!