Video Licks: Above Average's WE'VE GOT QUESTIONS Asks "Is the New IT A Good Date Movie?"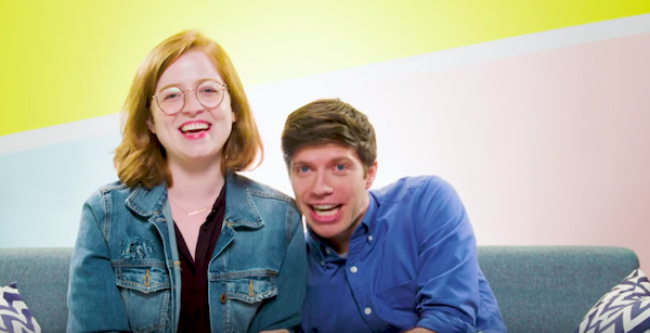 I saw the new IT film this weekend and I can tell you that Pennywise for me is my car breaking down after watching a horror flick. Damn you, evil fear-mongering clown! We've Got Questions' Matthew and Sarah share their answers to "What Does Pennywise Show Up For You?," in addition to Is The New IT A Good Date Movie?, "Is This Bad For Clowns?," and "How Scare Have You Been?" Are there SPOILERS emerging during the answering of said questions? YES, so take that into account. Now for my mini review of the movie. It's a top quality comedy, a psycho stab in the gut for lamb and cat lovers, and a PSA to always say "no thanks" to clowns bearing balloons. Stephen King, I think you need to pay for my car repairs btw. Thanks!
Mentions: Check out more episodes of Above Average's We've Got Questions HERE.