Video Licks: ANDY SAMBERG Tells The Story of His Search for Lorne Michaels' Intoxicating Scent on CONAN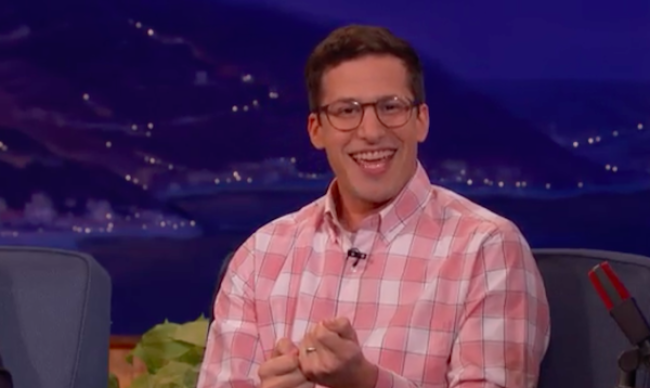 Brooklyn Nine-Nine's ANDY SAMBERG was on CONAN yesterday and, honey, did he tell an engaging tale. Apparently, Samberg and Conan's pal John Mulaney orchestrated a dinner party that included comedian guests Nick Kroll, Fred Armisen, Eugene Levy, Martin Short, Steve Martin, Conan, Samberg, and Mulaney. Boy, would I like to be a fly on the wall of that event! At the dinner party, Samberg brought up something that had been on his mind for a while. It turns out that Lorne Michaels, who all the dinner guests had once worked for, is known for his intoxicating aroma. Samberg and the guests joked that it would be funny if everyone started wearing said scent, which they'd figured out was a deoderant made by Hermes. I'll let Samberg tell the rest of the hilarious, perfumed story for you. Enjoy!
Mentions: Watch CONAN weeknights 11/10C on TBS.