Video Licks: "Corporate" Men Matt Ingebretson, and Jake Weisman Talk Horrible Jobs & Hallucinogens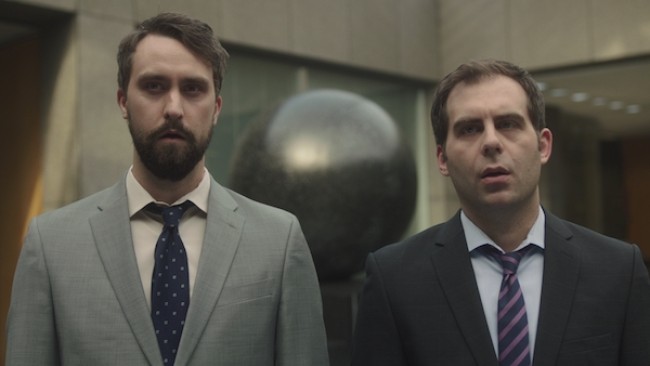 The first thing I'd like to do is get one viewer gripe out of the way before we get started. The YouTube comment of note read, "At first I thought that was Rowan Atkinson in the thumbnail, so disappointed." Lucky for me, I knew exactly who was being interviewed before watching. Also, I share the viewer's enthusiasm for Mr. Atkinson. Electrical engineering THEN world class comedian, I mean, come on! There may be a slight resemblance there (I'll let you guess between whom), but I think everyone, besides the disappointed person, will enjoy this interview. The Corporate creators, actors and funny men, Ingebretson and Weisman, share their thoughts on their upcoming Comedy Central workplace comedy with Late Night host Seth Meyers. You'll soon understand how dark workplace experiences can fuel creative processes. Hopefully, you won't get into hallucinogenics afterwards. One can only hope!
Mentions: Watch the first 4 episode of Corporate at cc.com. Catch the series on Comedy Central starting January 17. Feature image credit: Comedy Central.