Quick Dish: I Predict a RIOT
It has a been a long wait but LA will soon be starting 2014 off with some hearty laughter at the RIOTLA comedy festival. Downtown Los Angeles will be filled with best and brightest in the comedy field January 9-12. In fact the lineups are so fantastic it will be an arduous task choosing which events to attend. We tracked down the very busy executive producer and creator of RIOTLA, Abbey Londer, for a little Q&A about this stellar event.

Comedy Cake: Hi Abbey. I can't believe the second RIOT comedy festival is almost here. For newbies just hearing about LA's alternative comedy fest for the first time, how would you describe the event?
Abbey Londer: I know, me too. It's nuts! The best way I can describe the festival is that it's basically a huge comedy party all on one block in downtown LA with five venues all next door to each other and a parking lot that functions as an adult playground smack dab in the middle of those venues. There's over 45 shows and over 100 comedians in the four days of the fest. And not just any comedians — the best! Comedians from TV & Film, IFC, Comedy Central, HBO and more.
Cake: What new performers and acts can we look forward to in 2014?
Abbey: Oh, man. Honestly, there is not one show I would not highly recommend — the line ups are super stacked this year. I'm personally very excited for Jon Benjamin's show, I'm a huge fan. Also the KCRW storytelling shows have incredible performers booked (Thomas Lennon, Steven Yeun, Bobcat Goldthwait, Kim Coles, Mike White to name just a few…) and it was one of the best shows at the fest last year. Also, Kurt Braunohler's Roustabout will be absolutely phenomenal and will probably go down in history. Also, this year we're doing something very near and dear to my heart which is The Rodney Dangerfield Award Showcase. We're selecting a group of performers that we really think stand out and deserved to be featured, and at the end a celebrity panel including Fred Willard will nominate the winner of the award.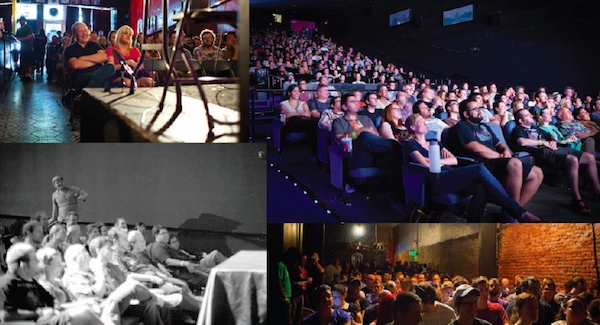 Cake: What events are you planning to attend?
Abbey: HA! Last year I think I saw a half of a show because I was running around like crazy. But this year I'm planning on catching a few more. Specifically the ones I just named above, but also Todd Barry, Kyle Kinane, Morgan Murphy, Tommy Johnagin, The Midnight Run with Andy Haynes — there's just too many good shows to name. You won't see one bad show.
Cake: What advice do you have for festival goers attending the fest locally and from out of town?
Abbey: Great question! If you live in LA — take the train or the bus! Or cab it with TaxiMagic! They're an official sponsor of the fest and they're doing this awesome thing if you download their app — and put in the code RIOT14 you can get $10 off your first ride from them! Or drive, parking is between $5-$9 for the whole day which isn't too bad. LA is such a driving city so it's nice that you can just drive down to the fest and stay for the whole day and see so much all on one block.
If you're from out of town, the Double Tree Hilton is literally kitty corner from the fest and they're offering all RIOT LA attendees a discounted nightly rate.
No matter what though make sure you grab a $85 festival pass. It's absolutely the best bang for your buck — all four days of the fest and that gets you into The Lot (only open on Saturday & Sunday of the fest) which has FREE beer, Jarritos sodas, live music from KCRW DJs, a photo booth, food trucks, and this year an ARCADE!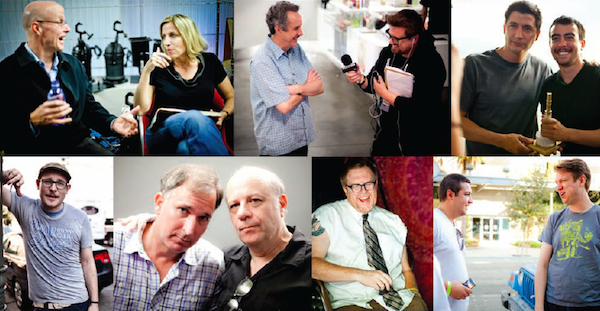 Cake: Can we expect some surprises at the 2014 RIOT fest?
Abbey: Of course! Some will be planned. Some will not. Last year Eddie Pepitone, James Adomian and Todd Glass did an impromptu show right on the street and it was hysterical. So really you just have to go in order to see what's in store!
Cake: Thanks so much for giving Comedy Cake readers the low down. Ok people, you know what you need to do now. Buy those festival passes pronto.
Mentions: Festival tickets and passes are available HERE. Get 'em while the gettins good! To see the entire RIOTLA schedule just click HERE.