Video Licks: Step Inside We Are Thomasse's EVIL OFFICE for The Most Delightfully Soul-Crushing 'Work Review' of Them All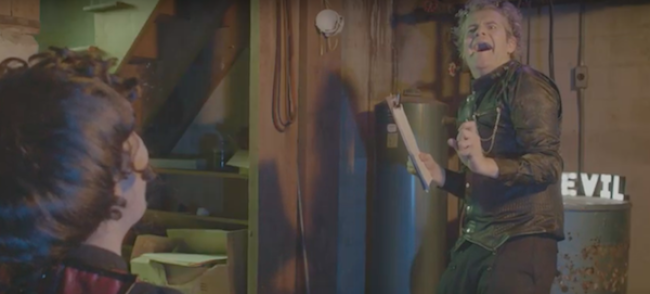 Just when you thought YOU had it bad at your place of employment, there's someone who has it much worse (or is it better?) WE ARE THOMASSE has just the diabolical thing to quench your Halloween video thirst. One minion has been toiling away for 30 years to keep THE EVIL OFFICE thriving. It's only fitting that a 'Work Review' by The Master is in order. After it's clear this underling's plot to destabilize world governments with kittens is an unstoppable mission of fiendish beauty, it's time for your standard barrage of review questions. Yes, how this employee rates her work environment, views her superiors, and where she sees herself in five years is of the utmost importance! And the decision, I mean, punishment is? Find out in Work Review!
This sketch was written by and stars Nick Afka Thomas & Sarah Ann Masse (We Are Thomasse). Direction was provided by Sarah Ann Masse with editing by Brittany Nisco and production by Zonino Productions & We Are Thomasse.
Mentions: Watch out for Part 2 & 3 of the series before Halloween HERE! For upcoming live show info click HERE.