Video Licks: Support "Ear Buds: The Podcast Documentary" Kickstarter NOW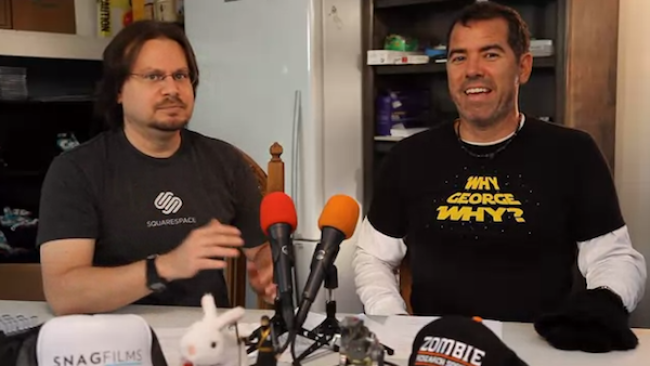 Those Comedy Film Nerds, Graham Elwood and Chris Mancini, who have also brought you two years of the amazing LA podcast festival have started a new Kickstarter. The guys would like to raise money to fund a podcast documentary aptly called Ear Buds: The Podcast Documentary. While running the LA Podcast festival the guys thought it would be cool to do interviews with the participants (Aisha Tyler, Doug Benson, Marc Maron, Jimmy Pardo, etc) and the fans. This in turn led to the desire to put together a documentary that really explains what the world of podcasting means to those hosts and their fans. Chris and Graham are experienced in the filmmaking sphere so this Kickstarter will be well worth your hard earned pennies. Check out these snippets of the interviews they have so far:
Some of the Kickstarter perks range from signed DVD, poster, t-shirt to a private screening of the film, producer credits and passes to the 2014 LA Podcast Fest. Some blow was mentioned but I don't see that on the list. So help Chris and Graham meet their $135,000 goal in the next 39 days. You'll be glad you did.
Mentions: Make your donation to the Kickstarter HERE. Be sure to listen to Comedy Film Nerds for movie reviews galore.