Video Licks: Enjoy A PINK-EYE PAMMY Q& A "In the Form of a Question"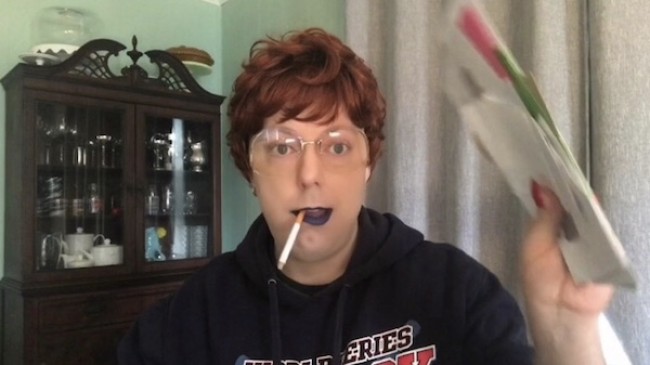 Kids, gather round because Pink-Eye Pammy is doing a Q&A! Yes, her fans have spoken and it's about time we got the skinny on what makes the gal tick! In addition to where she gets that regal shade of lipstick, you'll learn who her celebrity crush is (hint: think brunch cocktail), the carbonated beverage she prefers (it sure ain't Pepsi), her reading comprehension level (duh), and the theatre she's experienced thus far (Massachusetts, baby!). Enjoy Pink-Eye Pammy: In the Form of a Question!
Pink-Eye Pammy is brought to you by Matt S McCormick.
Mentions: Watch more Pammy HERE! Follow Matt's coming and going HERE & THERE!