Video Licks: It's All About The Exit in PAIGE WELDON's Deeply Satisfying Set in "The Late Late Show with James Corden"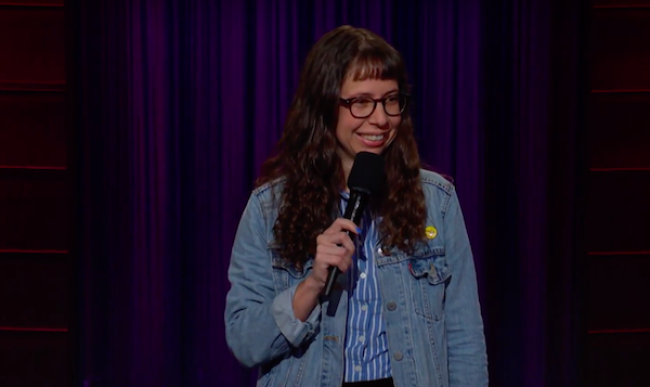 James Corden welcomed LA stand-up comedian PAIGE WELDON (Corporate, Heathers, Higgs Weldon) to The Late Late Show's Stage 56 yesterday where she delighted the audience with jokes about physical appearance, and the great satisfaction she garners from the action of leaving… just going, no goodbye, adios, out of here, winning! The show tweeted that Paige "is going places." We couldn't agree more.
Mentions: Watch The Late Late Show weeknights at 12:35 AM ET/11:35 PM CT on CBS. Follow Paige on Twitter & Ig. Buy her album "Girlfriend at the Time" HERE. Listen to her pod with Emily Faye Mall Talk HERE.