Video Licks: PAMMY The Talk of the Townie Has A Q&A with Her Fans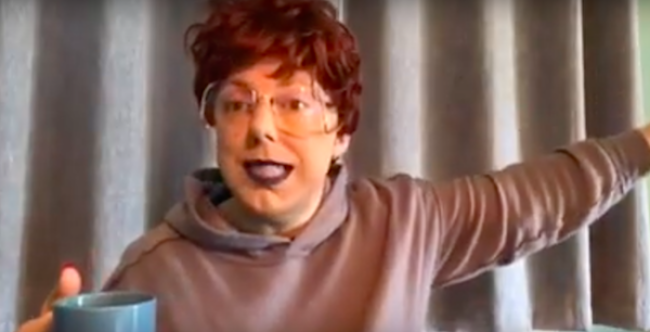 We all love to be adored and PAMMY's no different. This time our fiesty "talk of the townie" answers some questions from her devoted fans. So what do we get to learn from our favorite opinionated lady? She spends her free time performing karaoke to Sheena Easton and the Captain & Tennille. She buys her mustard in bulk. She really hopes she doesn't break her only pair of glasses because who wants to look like a 90's police procedural star? She reveal Skip's kids names. We learn what gives her joy (it's not just coffee). And we get to find out her thoughts on The Masked Singer mysteries! Enjoy Questionable Behavior!
Pammy is brought to you by Matt S McCormick.
Mentions: Watch more Pammy shenanigans HERE!