Tasty News: Listen to A Live Reading of THE POLE VAULT CHAMPIONSHIP Audible Series from SF Sketchfest 2019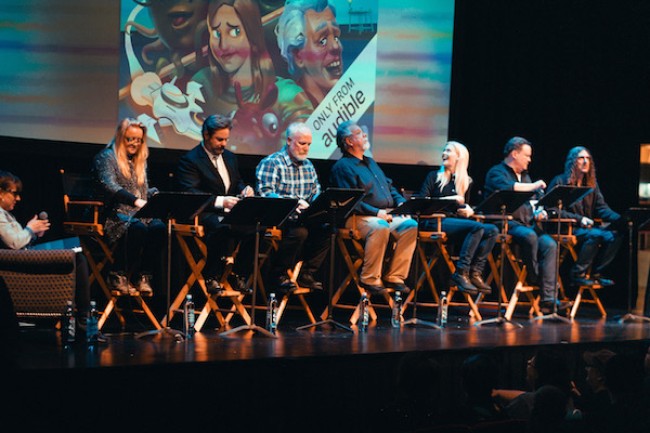 This January SF Sketchfest, once again, offered a plethora of comedy performers bringing smiles to all in attendance. Included in their quality comedy lineup was a LIVE reading of the Audible audio series THE POLE VAULT CHAMPIONSHIP OF THE ENTIRE UNIVERSE. The series features human high school student Kara Everglades as she deals with "her grandfather Cornelius' harebrained scheme to legitimize his island micronation by hosting a sham Olympics." To add to the insanity, an ill-natured alien named 9-Krelblax has set his sights on the games in hopes of proving his own planet's superiority. Today you can enjoy FOUR audio excerpts of the series from the event featuring performers Bill Corbett, Lucy Davis, Kevin Murphy, Andy Richter, Eliza Skinner, Paul F. Tompkins, Janet Varney, Conor Lastowka, and "Weird Al" Yankovic!. The first features 9-Krelblax and his inept crew aboard their intergalactic trash barge. The aliens find themselves lost in space and soon figure out they're using a deli takeout menu instead of a star map. Gulp!
Navigating The Stars
Mascot Costume: Cornelius shows off his decrepid "Jeff the Jack Rabbit" mascot outfit. Meanwhile, Principal Dunbar freaks out for yet another reason.
Picking an Olympic Event: Tensions run high picking an Olympic event.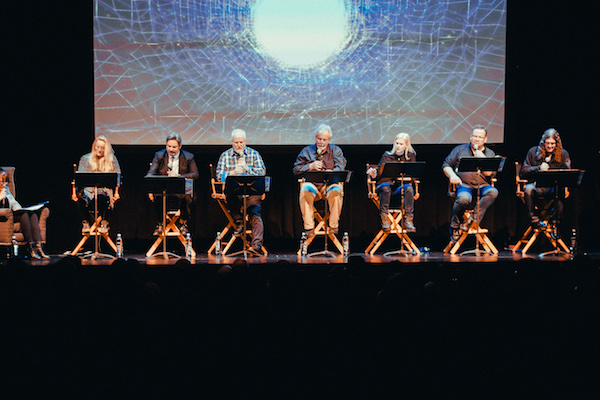 Lightning Round: Key moments of the series are condensed in one highly dramatic montage. Go interspecies pole vaulting!
Mentions: You can listen to more of the "out-of-this-world" series at Audible.com/PoleVault. All images care of Troy Conrad.