Quick Dish NY: KISS MY ASCOT Solo Show with Matt Smith McCormick 8.8 at The PIT Loft
If you've been reading Comedy Cake for a while now, you'll know we've been head over heels enthused about MATT SMITH McCORMICK'S wildly hilarious characters from his The Talk of The Townie series featuring the incomparable nosey neighbor and school bus driver Pammy. Well kids, August frikkin 8th Matt will be bringing his new solo show to The Peoples Improv Theatre. This time things are a slight bit more serious, but not enough to make you sob uncontrollably.
Matt was diagnosed with thyroid cancer just as his life was really going well. *fist pump to the sky* He decided he'd make art out of his experience (as you do) bringing you KISS MY ASCOT, a
hilarious, no-holds-barred journey through waiting rooms, oral wills, outdated neck-wear, and what he's learned from having 'the best kind of cancer'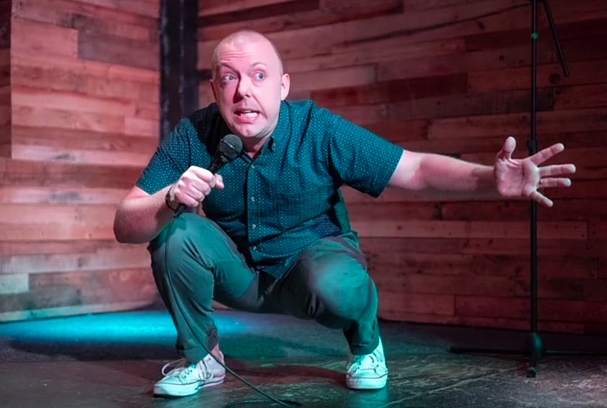 Hey, wearing an ascot to disguise a scar is the most dapper camouflage one could EVER sport! Kudos! During this performance, Matt will tackle the concept of being "a good patient" or a "good person," and how said patient worries about how others will take a diagnosis more than the patient actually feels about it. Make sense? In other words, we're talking deep thoughts with Matt M, only with that generous dab of quintessential snark. Don't miss out on this highly cathartic experience where you could learn a thing or two about living. Enjoy!
Mentions: Show 8pm. Tickets HERE. The PIT Loft is located at 154 W 29th St (b/t 6th & 7th), New York, NY 10001. More about Matt HERE. Follow him on Instagram stat!