Video Licks: "Smoke Anxiety" Personified in This SOUL CRUSH Sketch Original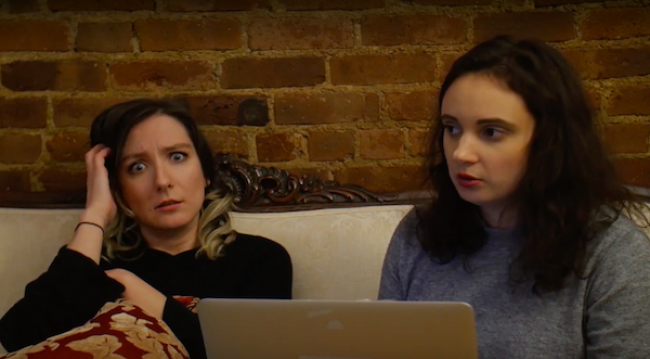 Do you know someone or are YOU the one who get real anxious during that weekend "inhaling" time. Whatever do you mean? You know, that "calming" experience only allowed in super chill areas of the country. Well, in this new video from the comedy team SOUL CRUSH, it appears Marissa (Marissa Stuart) is the Lizzy in the tokin' tizzy. Watch as she slowly loses any feeling of comfort as her good pal Laura (Laura Merli) decides its super cool to unleash a reign of paranoia-inducing string theory and choke worthy thoughts. Enjoy SMOKE ANXIETY!
Videography by Jack Frederick.
Mentions: Assuage the panic with more Soul Crush HERE!