Layers: BEN ROSENFELD'S New Album "Don't Shake Your Miracle" Brings Comedy out of The Dark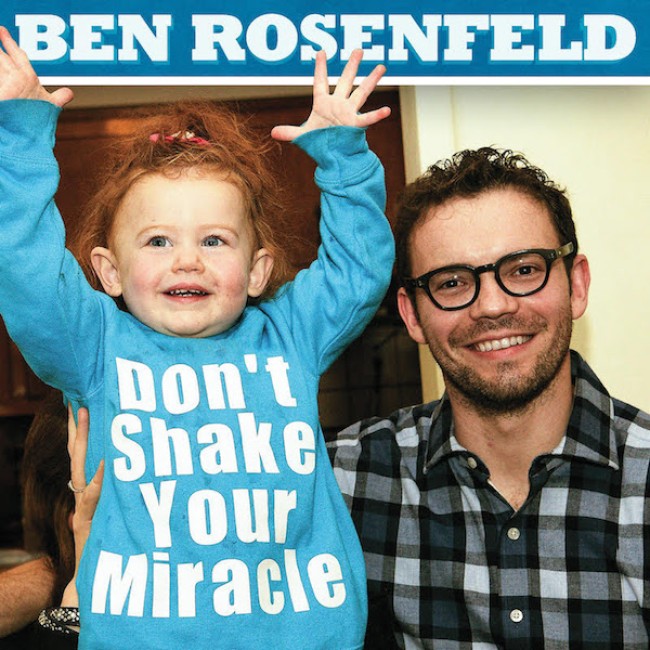 Fresh off of his last album, The United States of Russia (which was #1 on the iTunes comedy charts), BEN ROSENFELD is back with his fourth live stand-up comedy album called DON'T SHAKE YOUR MIRACLE. The title is just a tiny glimpse into the jocular, yet cleverly dark tapestry of jokes you almost have to take pause in enjoying because they are such a gut punch to the senses (as is evidenced by the audience shouts and gasps at the taping). Don't be frightened though. The audience is warned MULTIPLE times they are heading into increasingly dark territory. So, honestly, it's really THEIR fault if they walk past the cliff's edge.
OK, now is the time when we blame the Russians. No, seriously, we are blaming Rosenfeld for our laughter. The New York comic draws from his Russian Jewish heritage throughout the album laying out many of his observations and experiences, such as living with those stoic Russian emotions ("Sleep Through The Night"), getting toughened up with a little basement kickboxing ("The Russian Army"), never trusting a man named Igor ("Russian Phone Tap"), and, always a winner for the listener, the running joke of poison as a Russian "problem" solver. When Rosenfeld's not utilizing that Russian accent effectively, he's veering into the husband and parent territory. Being a new dad isn't easy and it's even more challenging when you can't find a babysitter. So what's a father to do? Either take the kid to work with you, use your phone as a babysitter, or recruit a fellow comedian/stripper to help out ("I Got Judged by A Stripper"). As for keeping that marriage happy, it's probably best not post your honest thoughts on social media ("Facebook Lies").
The album is so packed with humorously thought provoking moments, it's hard to choose a favorite, but the highlight of the album for me was the track "Uber Etiquette." Listening to it, we learn about Rosenfeld's marathon Uber ride in which he was party to his second car accident of the album (see "Time I Hit A Bmw" for the first). You know things are about to get real when multiple Uber rides, Tim Horton, donuts, and poison are all carefully intertwined.
There are forty-one tracks on this album, so there's a little something for anyone, and if you find run into a miss? Hey, at least you got your money's worth! Pick up DON'T SHAKE YOUR MIRACLE today!
Mentions: Listen on iTunes and everywhere else comedy is sold. More about Rosenfeld HERE. Follow Ben on Twitter & Instagram.