Video Licks: Steve Coogan Talks 'Alan Partridge' on Late Night with Seth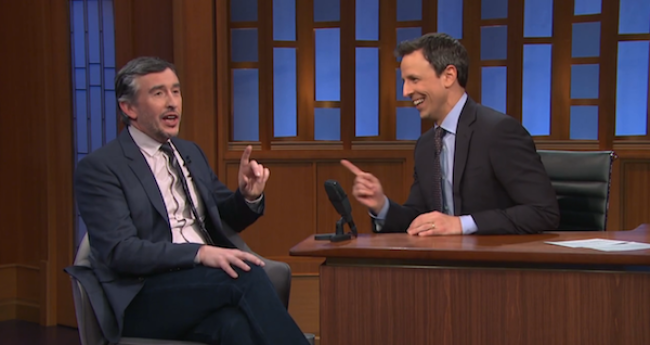 Seth Meyers interviewed Steve Coogan last night on his program. The British comedian, actor, impressionist, writer and producer discussed his beloved character Alan Partridge, who may be receiving stateside fame with the US debut of the movie, aptly named Alan Partridge. Coogan revealed that he's been doing the character for over 20 years and Alan has become almost therapeutic at times. Coogan also discussed the recognition he received for the film Philomena, in addition to showing off his impressionist skills. Enjoy!
Mentions: Alan Partridge is currently On Demand and on iTunes. The film hits theatres tomorrow April 4.