Video Licks: Billy Eichner Shares His SNL Moment on 'Late Night with Seth'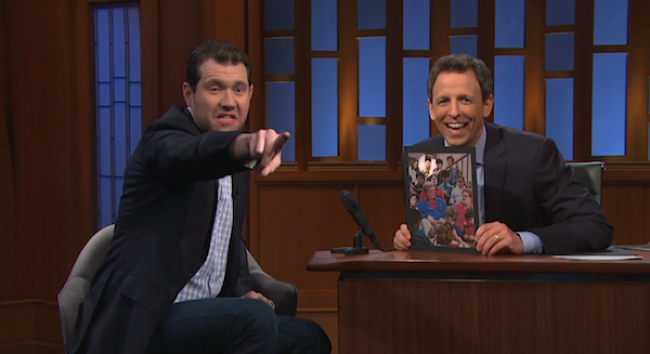 Late Night with Seth Meyers had on my favorite game show host Billy Eichner last night. The comedian described his FUSE show Billy on the Street as "Cash Cab on cocaine" and went on discuss how he got snubbed in the daytime Emmy "Outstanding Game Show Host" cateory. Seth and Billy also talked about an early SNL appearance Billy made as a child actor and the two played a fun Billy on the Street type game. Enjoy!
Mentions: Watch Late Night with Seth weeknights 12:35/11:35c on NBC.