Tasty News: Speed Date with JENNY GORELICK in The First Episode of Season TWO of "RECEIPTS" Out TOMORROW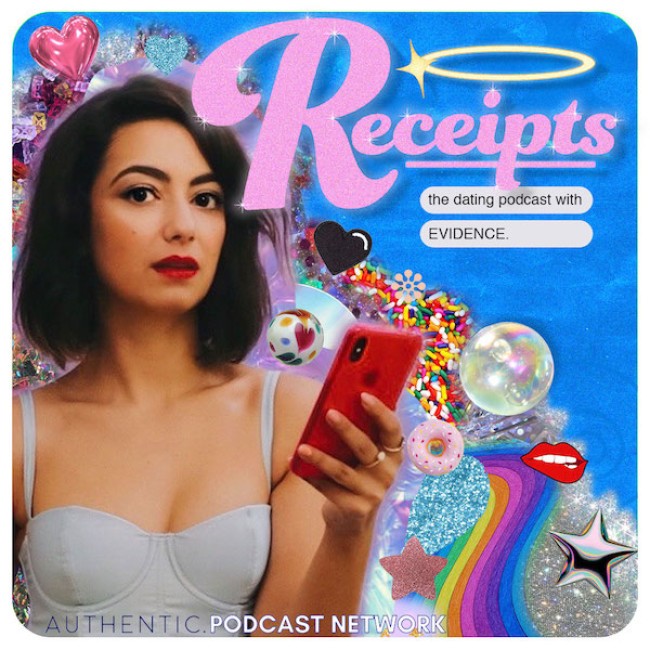 After a nice winter break, "Crushworthy Comedian" JENNY GORELICK is back and ready to take on more dating, break-ups, and exes (with proof in the form of text, messages, and DMs) for SEASON TWO of her comedy dating podcast RECEIPTS. The first super special episode drops TOMORROW, January 28th. The idea may not have sprung from her own brain (see Andrew McGuire for that), but she's really grabbed the bull by the horns and run with it. She recruited THREE Hinge matches for some virtual speed dating while comedians and friends Taylor Ortega (JFL) and Devon Walker (Comedy Central) listen in. It could be the first time this has ever been done in the history of podcasting, but don't quote me or the Receipts on that. All I know is it's heaps of fun to listen to Jenny's dates put it all on the line for some friendly date rating. Yes, that happened!
So what man is Jenny's type? A tall go-getter, with a little Jersey in the soul, maybe a British accent, and, of course, one who is totally into HER! Jenny's candidates range from a lad that's an entrepreneur (and could be her brother), a filmmaker/journalist who's an aspiring cook (and could be a cousin), and a surf savvy, real estate drone driver (who she's been friends with forever). Yes, this episode has Bridgerton vibes all over it, and it delivers in the warm and fuzzy dividends department. So are any of Jenny's suitors worth a second date? Only one way to find out! Pod deets below. (BTW, there may be a bit of The Bachelor talk thrown into the episode for good measure.)
Mentions: Get to the bottom of many a dating app, break-up etiquette, and crushes by listening to Season One of Receipts on Apple Podcasts, featuring guests Dana Donnelly, Luisa Lange, Jared Goldstein, Matthew Broussard, Zubi Ahmed, Anna Roisman, Nadia Pinder, John Trowbridge, Fareeha Khan & MORE! Follow the pod on IG. Listeners can DM @receiptsod for dating advice and to share their own receipts.