Layers: Meet Your New Squad Members in An Unforgettable Episode of THE PROFESSIONAL FRIENDS Podcast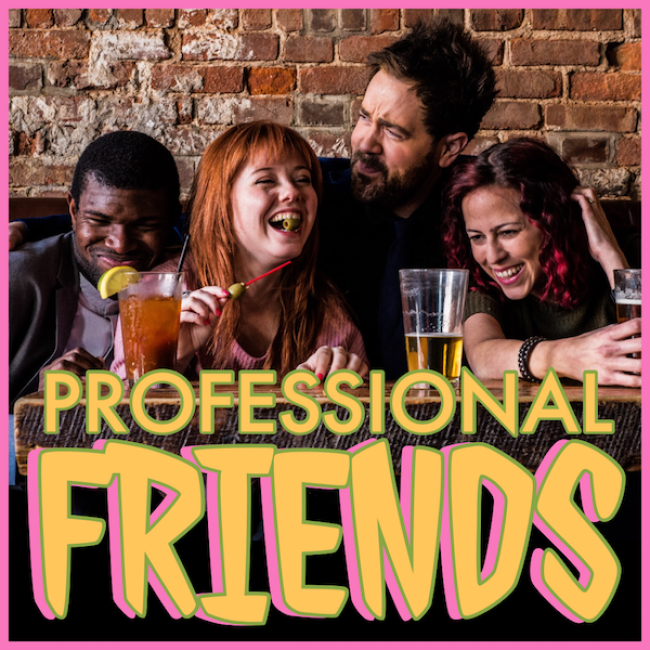 After listening to an episode of THE PROFESSIONAL FRIENDS podcast, you TOO will want to be a part of this New York friend squad. Each episode the four pals of Anna Paratore, RISK! regular Calvin Cato, John Bevacqua and No Dogs in Space co-host Carolina Hidalgo have a round table type discussion on a topic that strikes their fancy (including their crappy jobs). The friend group always keeps their content fresh, and they certainly don't hold back on their innermost confessions. On the latest episode, the delightful four go ALL IN on the topic of "Bombing." Carolina kicks off the convo with a questionable cocktail foray, bringing back to life a split Bloody Mary. True bravery! From there, the Fantastic Four get into the meat of the episode bringing up tales of humiliation in front of strangers. They don't just cover the familiar process of bombing in front of a comedy audience, but bombing in general. YOU know, the kind that each and every one of us experience on the daily. Sinbad may have confessed to never embarrassing himself on stage, but Carolina, Calvin, Anna and John have had plenty of experience letting it ALL out on the stage of life. This episode is more than generous with it's supply of evidence on that front.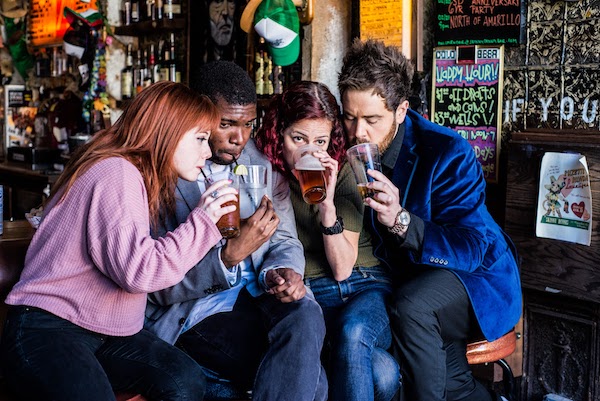 Carolina starts off relaying her first internship experience working at an insurance company HR department in Philly. Let's just say, joking about STDs with a new boss isn't always the wisest of ideas, nor is a lack of experience in the hose wearing department. Calvin, gives the listening audience a platter of bombing experiences as he brings to light a receptionist gig where a co-worker decided crashing the company party with an uninvited "cokehead" girlfriend was a brilliant idea. Things got even worse on the temp front when Cato, being a little too big for his britches, earned a lasting blemish on his temp record after he decided to admit to surfing the web on the job. Ooopsie! We also learn about the time in Calvin's comedy career when he thought he had WAY more material than a NY dorm room lounge set would reveal was the case. Four minutes of material for a 15-minute set never bodes well. Of course, Carolina pleasantly interjects her go-to comedy bombing fail-safe where she does some quick crowd work to figure out all 50 states in the the U.S. OOOH my!
From the friend party descriptions, your new pal Anna bears a youthful appearance, thus lending to her strings of bombing feats in the audition realm. It seems Anna has experienced more than her share of this kind. She recounts a number of times in which she didn't realize the casting was actually for a MUCH younger set of actors. We're talking teens and tweens! In one audition, a stage mom marveled at how Anna was so "very independent," taking the subway to the audition. At another audition, fooled into thinking the Shirley Temple fare was more a parody, she prepared for a performance of "I've Written A Letter To Daddy" from "Whatever Happened To Baby Jane?" Sadly, the gig was everything but a parody. She did not get the part, and quickly drowned those sorrows at the bar. I wonder if she got carded there?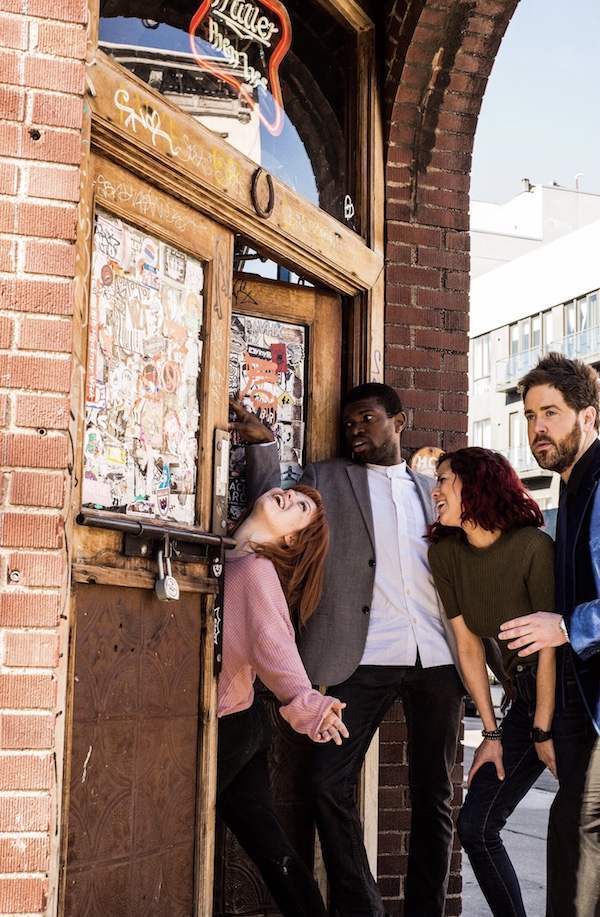 Anna also brings up that other nightmare of acting scenarios, forgetting one's lines on stage. It can get very confusing when an actor suddenly can't find their lines and must improvise on the fly. It's even worse if your fellow actors put their mistakes on YOU. Thankfully, this story introduces the unforgettable new term "YAABIDI-YA" that we will strive to fit into our next conversation. Last but certainly not least, John recalls shooting an industrial work video for a company. Try as he could, he just could not please the director with his featured bit, ending up in a nerve-ridden death spiral of takes. The pressure of filming is very real, kids. Hopefully, for John's sake, they cut the scene in the vid. Fingers crossed!
We certainly hope you take the plunge with this genuine group of pals because the ride is filled with laughter, truth, and surprises. Happy weekend of listening (and cheers to future [non-volatile] bombings), kids!
Mentions: Listen to the Professional Friends podcast on Spotify, Applepods, or wherever you get your podcasts. Follow the pod on IG.