Tasty News: TIG NOTARO Promotes Her HBO Special on Funny or Die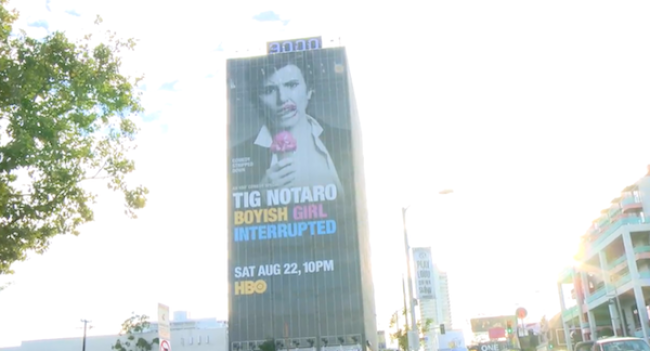 Pssst….TIG NOTARO's HBO special, Tig Notaro: Boyish Girl Interrupted premieres August 22nd. That's THIS Saturday! Hopefully, you are not going to be like the people in this promotional video. What has happened to Sunset Boulevard? A big billboard of a notable comedian is plastered on high for the world to see and the citizens don't have a clue. What's this world coming to? Enjoy and laugh a little!
Mentions: Watch clips of the special at the HBO YouTube page. Watch the final product at 10pm ET/MT Aug 22nd on HBO.