Icing: LAURIE KILMARTIN On Why She Can't Wait To Talk About Her Dumb Life
LAURIE KILMARTIN is a firebrand, and charming as all hell. A veteran of the comedy scene, she started performing in San Francisco before moving to New York City. She's been a finalist on NBC'S Last Comic Standing, she wrote a book about being a 'Shitty Mom' in 2012, and she live-tweeted her father's passing in 2014. Now, she's in Los Angeles with her son and mother, and writing full-time for Conan. She also has a hit new podcast on The Nerdist Network, The Jackie And Laurie Show, where her and fellow stand-up comedian Jackie Kashian talk about the ins and outs of the industry, writing jokes, and all the wonderful and terrible people they've met along the way. It's the perfect extension to Kilmartin's barbed observational style. Her stand-up always lays bare the exhausting reality of hope in ways that are warm and playful. She's not afraid to put the audience in the hot seat either. This weekend she'll be doing four headlining shows at Flappers in Burbank. Seeing a full-length set from her is always special. So come out Friday and/or Saturday, but before you do, check out a quick conversation Laurie and I had about the success of her podcast, writing for a late night television show, and why dick jokes are necessary. Read onward below!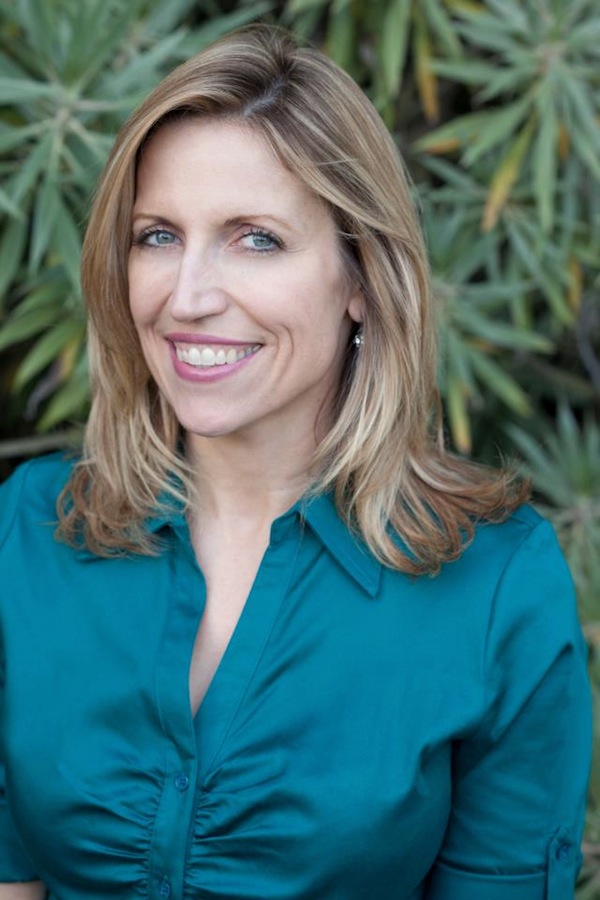 COMEDY CAKE: Congrats on the success of 'The Jackie And Laurie Show.' What's the response been like to the podcast so far?
LAURIE KILMARTIN: Thanks! I think our audience is comedians- at least that's who we hear from. And a German biologist.
CAKE: Do you think it's fostered a better community for comedians in conjunction with the rise in performers now being unafraid to point out terrible people's behavior and terrible venues?
LAURIE: I think with us, we know where we stand with the industry, much more than young comics, who still have hope. For example, I doubt that Wendy Curtis will ever bring me to Comedy Works in Denver, because she never has in the past. She's had ample opportunity, I've been around forever. So what do I care if I complain about it. She'll continue to not book me and make tons of money while she's at it. The real thing is that EVERY comic has a club like that… a club that books all your friends but not you- never you- and it drives you insane. And while you might work the Comedy Works, I might work a club that won't return your calls. Comedy is subjective on every level, from audiences to bookers.
CAKE: I love that you and Jackie talk about the joke-writing process on the podcast. Has talking about it 'on record' like that affected the development of your material at all?
LAURIE: Well, at first it seemed like a last resort, if we had nothing else to discuss. Now I find that I want to work on new material each week so I can talk to Jackie about it. It's great when we're on the same shows, so we can keep up with one another's new bits.
CAKE: You're a staff writer over at 'Conan.' How do you maintain the balance between writing for someone else versus shaping your jokes?
LAURIE: I have learned SO MUCH from Brian Kiley, who is the unofficial head monologue joke writer at CONAN. He writes so clean and so precisely. Not an ounce of fat on his jokes, it's all meat and bones. So, writing with him every day for the past few years has helped me write better jokes for myself. No matter what the topic, Donald Trump or a miscarriage, you want the same thing, the fewest words and a big laugh.
CAKE: Does it make it easier because you joke about more personal things in your act?

LAURIE: Yes, it's a good balance. At the end of the day, I'm sick of the news. I can't wait to talk about my dumb life.
CAKE: Your jokes hit at a lot of topics that might make audiences uncomfortable at first blush. How have you brought audiences around to your POV and get them to laugh?
LAURIE: It's always my goal to get a laugh, and it's quite satisfying when the degree of difficulty, topic-wise, is high. Not that I frown on dick jokes. Sometimes you need a break- and so does the audience- from shocking topics. Dick jokes are like doing a slow lap between sprints.
CAKE: What's the status of the '45 Jokes About My Dead Dad' special?
LAURIE: A management team is helping me sell it. There's a Larry King joke in it, and I really need my special to be out while Larry's still alive. Time is of the essence.
CAKE: Can you give us a sneak peek at what to expect when audiences come and see you this weekend at Flappers?
LAURIE: Well, as much new stuff as is ready, some crowd work and some old stuff that still works. It's the same combo I've been delivering to audiences since 1989.
CAKE: Is your mom coming to the any of the shows?
LAURIE: Absolutely not.
Mentions: Go see Laurie Kilmartin at Flappers on Friday, May 6th at 8pm and 10pm and Saturday, May 7th at 8pm and 10pm. More tickets deets HERE. Follow Laurie Kilmartin on Twitter and check out her website. Listen to her podcast with Jackie Kashian, The Jackie and Laurie Show.