Video Licks: Appearances Can Be A Complicated When "Millennials Play Guess Who"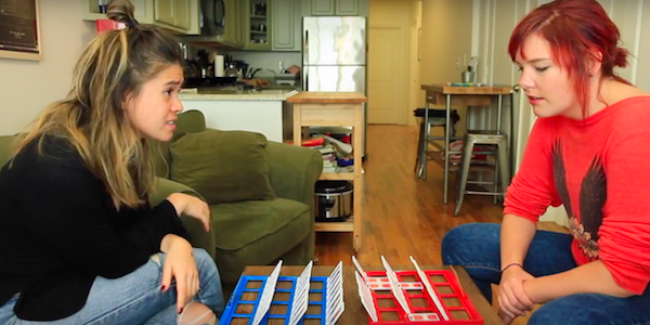 Do you have fond memories of playing board games with your friends? Well, say "goodbye" to them because the games of your childhood just got a lot more complicated in the millennial, socially aware world. In this sketch by Emily Winter and Julia Shiplett, we find some pals playing the beloved 80s two-player guessing game, GUESS WHO? Identifying people by only their appearance may not be the most ideal game to be playing in '17. Enjoy Millennials Play Guess Who!
Mentions: Julia Shiplett is a MOTH Storyslam Champion and has performed at NBC's Standup for Diversity. Emily Winter is an NBC Late Night Writers Workshop script judge and has written for TV Land and Fusion.