Icing: JOSH JOHNSON Talks About His Solo Show at This Year's SPEAK UP, RISE UP Fest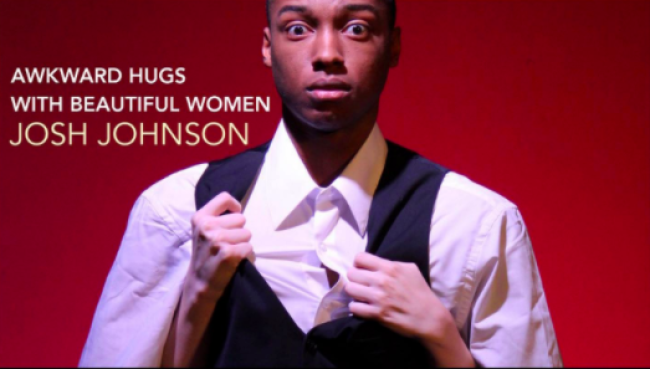 Yesterday, we told you about a couple of the shows happening THIS WEEK at the first SPEAK UP, RISE UP storytelling festival in New York. One of the shows we mentioned is JOSH JOHNSON's solo show Awkward Hugs with Beautiful Women, taking place TOMORROW at The Connelly Theater. At the show you can expect stories about the comedian's love life: the good, the bad, and the oh so uncomfortable ones. We had the pleasure of speaking to Josh about some of the acts he'll be attending at this year's Speak Up, Rise Up, as well as his upcoming Comedy Central Stand-Up Presents… half-hour, out this fall. Find out more about what Josh has been up to NOW, pretty please.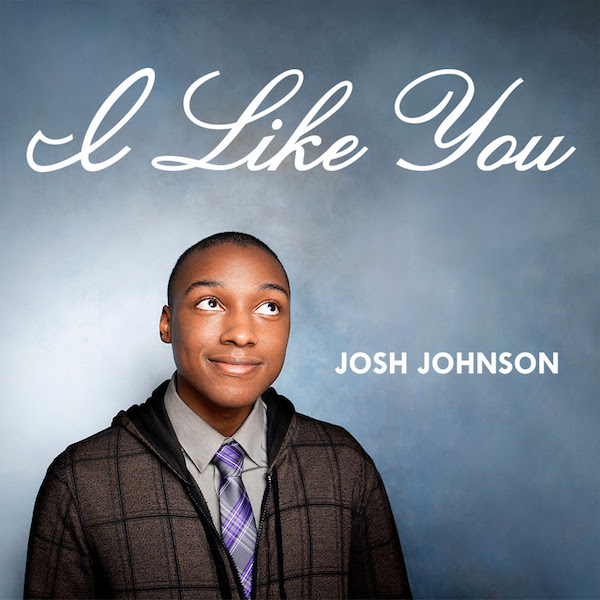 COMEDY CAKE: You've performed all over the country at festivals like Just For Laughs, SF Ketchfest, Moontower, RIOT LA, Bridgetown and more. What makes performing at the first year of SPEAK UP, RISE UP Fest extra special?
JOSH JOHNSON: I'm honored to be one of the voices that they thought was worth sharing. I just want my show to more than live up to expectations.
CAKE: For those of you unfamiliar with your work, how would you describe your style of humor to them?
JOSH: I'm both a bad dancer and an excellent at getting people to walk away at parties. I'm basically social Jenga and, in coming to terms with that, I've found how much like everyone else I am. This show displays that.
CAKE: What can fans looks forward to with your solo show, "Awkward Hugs with Beautiful Women" at SPEAK UP, RISE UP?
JOSH: I tell stories of my love life, or lack thereof, as honestly and sincerely as I can remember them to let everyone know they are not alone. We're all looking for someone and that someone is each other. You're just who you are and that's amazing.
CAKE: Will you be borrowing any stories from your album, "I Like You," released in July via Comedy Central Records?
JOSH: Actually no, All the stories will be new to New York audiences.
CAKE: What have been some of the highlights of gigs you've had this year, thus far?
JOSH: Filming the half hour was an incredible experience. My friends from all over Louisiana came to see it and it was a really nice homecoming. The album was spectacular. Comedy on State in Madison is one of the best clubs in the country so I was honored to do it there.

CAKE: What shows are you looking forward to checking out at SPEAK UP, RISE UP?
JOSH: Anything that Aparna (Nancherla) does is magic, so I'm excited to check out her show.
CAKE: Who are some of your favorite performers in the industry right now?
JOSH: Chris Redd, Jak Knight, Chris Gethard, Marie Faustin, Sydnee Washington are all amazing. I'm super pumped to watch them any chance I get.
CAKE: You appeared on the @Midnight show which recently ended it's four season run. What did you take away from that experience?
JOSH: It was incredible and I was so grateful and fortunate to do it before it ended. Everyone from the writers to the make-up artists were so sweet and welcoming.
CAKE: You have a "Comedy Central Stand-Up Presents…" half-hour special premiering this fall. Can you give us the 411 of what we can expect?
JOSH: Cardigans and stories about being the type of black guy that wears a cardigan.
CAKE: What other projects do you have planned this year?
JOSH: Plotting to take over the game. Haha.
Mentions: Tickets for Josh's show are $15 online and $20 at the door. Learn more about Speak Up, Rise Up HERE happening August 14-20.