ICING: KIDS THESE DAYS Are Taking Sketch Comedy by Storm with A Hot Dog and Smile
Well, folks, I think this moment is worthy of shirts flying and hot dogs being swiftly thrown to the ground. We were lucky enough to have a nice little internet exchange with the hilarious sketch team KIDS THESE DAYS, who you've recently seen performing on NBC's comedy competition series Bring The Funny. They not only cracked the celebrity mugs of judges Kenan Thompson, Jeff Foxworthy, and Chrissy Teigen, but they garnered a standing ovation from the trio. What the whu?! That's right! I mean that just doesn't happen at your average comedy venue. In fact, you're lucky if people pound two hands together lovingly.
The sketch team is composed of Rachael Burke (The Tonight Show Starring Jimmy Fallon), Maggie Maxwell, Jack Blankenship (The Tonight Show Starring Jimmy Fallon, Funny Or Die), Scott Hercman (The Daily Show with Trevor Noah), Lida Darmian (Fly Girls variety, Nighteaters Comedy), Nick Reichheld (Instinct – CBS, Motherless Brooklyn), Adrian "Frimmy" Frimpong (UCB Harold Night, The PIT), Sascha Garrey (Writer, Performer, & Musician from Vancouver), Sabeeh Jameel (The Opposition with Jordan Klepper, Passport Control), and Adrien Pellerin (UCB Harold Night, The PIT). Learn more about this well-oiled machine, like how it was founded and how they got their most deserved break to show off their talents worldwide. Rachael, Maggie, and Scott, take it away!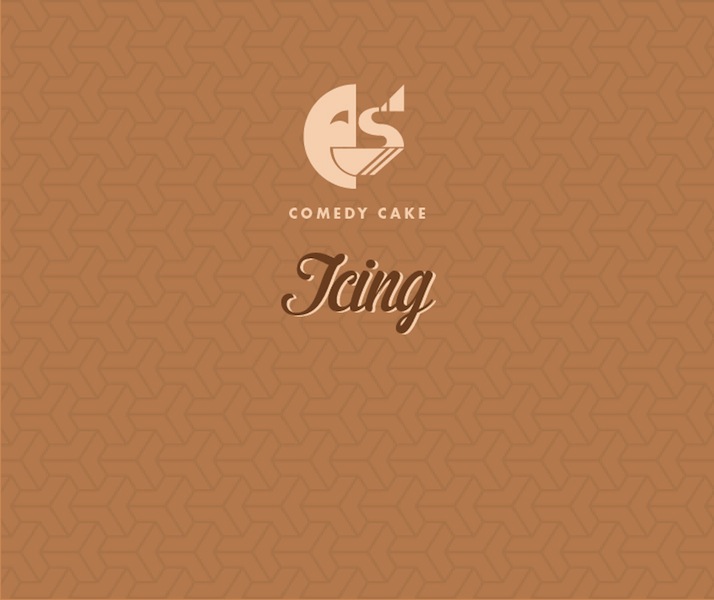 Comedy Cake: I know the team was founded by Rachael Burke in 2018, but what's the story behind your formation?
Rachael Burke: I met each member of the group in a different way – one was a co-worker, one was a close friend from college, one in an improv class, one at an all-female comedy show, one on the sidewalk, etc. When I went about choosing people to be in the first show for Kids These Days, I thought about people who shared my love for making people happy when they performed and wrote, so the group was founded on members with vastly different senses of humor, but the same positive intentions with their comedy.
Maggie Maxwell: Rachael brought together people from different comedy avenues in her life. I met her in a character class and we hit it off instantly. Rach also has an incredible gift for bringing people together and making magic happen!
Comedy Cake: How would you describe the group's comedy style?
Maggie: I would say Kids These Days' comedy style is as smart as it is silly— we have many sketches that make a societal point and many… that make no point at all. Well, none other than to hopefully make people laugh.
Comedy Cake: Who are some of your comedic inspirations these days?
Rachael: I am always inspired by The Carol Burnett Show and The Amanda Show, both female-driven variety shows with amazing casts that consistently demonstrated versatility in the content and the characters each performer performed. I think that some of my love for these shows has definitely infused itself into the spirit of Kids These Days' performances. Similar to the cast of the two shows, as a group and as individuals, Kids These Days are not one-trick-ponies; we are many trick ponies and constantly like to surprise and subvert audience expectations, even to our most devoted fans.
Comedy Cake: What was the process like being chosen to compete on NBC's "Bring The Funny?"
Maggie: Being picked for Bring the Funny was surreal and exhilarating. To know we would be able to bring the Kids These Days brand of comedy to a national stage was and has been incredibly exciting. 
Comedy Cake: What was it like getting a standing ovation from the judges?
Maggie: Awesome! I will say, I could see out of my peripheral vision what ~seemed~ to be Jeff Foxworthy getting on his feet and I did question my eyes at that moment. Once I knew I wasn't imagining it, it felt wonderful to know our performance resonated so much with him as well as Kenan and Chrissy.
Scott Hercman: There was nothing like that moment. It just felt like, as a group, a year and a half of work paid off and, collectively as individuals, years and years of work paid off.
Comedy Cake: How long had you been performing that hot dog sketch before it went live on national TV?
Maggie: I've been dodging hot dogs for about a year. It's always so much fun to do this sketch, it's just such an original concept that Scott came up with and hearing the reactions of various audiences to it has been one of my favorite experiences with KTD.
Scott: Between rehearsals and live shows, we've done that sketch hundreds of times. We knew it in our bones, down to how each hot dog would explode. We've lost many t-shirts and hot dogs because of that sketch but it's all been worth it.
Rachael: We performed the Timmy Hot Dog sketch at our very first show in February 2018, before Kids These Days had even officially formed, so Timmy has been ingrained in the fabric of our group since the very beginning. It was only fitting that we perform that sketch on national TV to truly represent what we are about as a team.
Comedy Cake: What's the response been like to your appearance?
Maggie: The response to our participation on Bring The Funny has been just so supportive. The excitement of family and friends, people who have come to many Kids These Days shows in NYC, and those who are being introduced to us now, on NBC, has felt wonderful and has been such an enjoyable part of this experience. 
Rachael: We have a larger audience network of fans around the world who are now looking forward to seeing us perform both in NYC and on tour.
Comedy Cake: Where can audiences see you perform off-camera?
Maggie: Audiences can see us monthly in NYC at the PIT, as well as around the country as we tour various comedy festivals. Check us out on social media where we keep show info updated!
Comedy Cake: What are the group's comedic goals?
Maggie: Our comedy goals include continuing to create together and keep people laughing. We really enjoy what we are doing now, and I think being able to travel more, to spread that joy, is a continual goal of ours. Also creating more digital content.
Comedy Cake: Cake or pie? Decide.
Rachael: Cake! My mom makes me an ice cream cake every year on my birthday.
Comedy Cake: Good answer! You passed the test.
Mentions: Watch more Bring The Funny Tuesdays 10/9C on NBC. Follow Kids These Days on Twitter, Instagram, and Facebook. Also, catch Kids These Days live this Saturday, August 10th at The PIT Striker. Feature image of Kids These Days care of NBC's BRING THE FUNNY. Photo by Danny Ventrella/NBC.