Layers: No Labor Involved with Tyler Holme's New Satirical Read BEET LIFE (Based on That Influencer We ALL Know)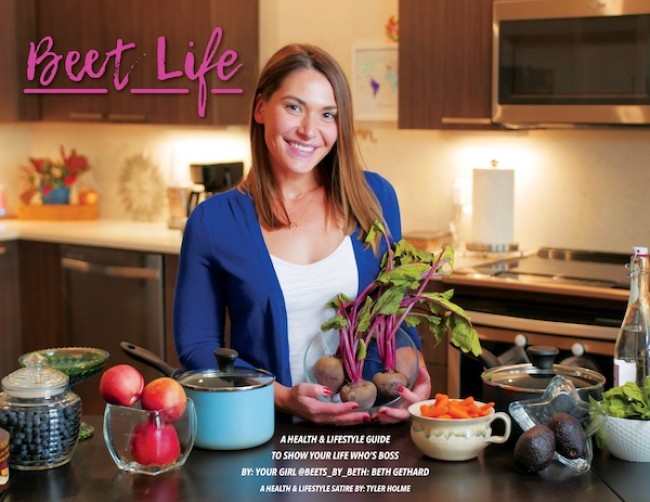 Since the pandemic began, it's like time has moved in slow motion. September of 2020 now seems a lifetime away, however not any less memorable. You may be saying, that's not when it all started, dummy? My reply, is that, I KNOW! So what DID happen then? I'll tell you! Cake Mama happily shared with the world a satirical music review web series called Beth Breaks Down. The series, created by Tyler Holme, followed a "fictional self-proclaimed health & lifestyle blogger & social media influencer // entrepreneur from Denver by way of Chicago" whose laser-focused goal was solely to explain Hip Hop songs to her followers. That hilarious effort could not be more appreciated and had us wishing for more. Well, BEET fans, the heavens have answered our prayers! You can now enjoy the sage words of the well-meaning, and very fictional @Beets_By_Beth, AKA Beth Gethard, in the new book titled BEET LIFE, A Health and Lifestyle Guide to Show Your Life Who's Boss!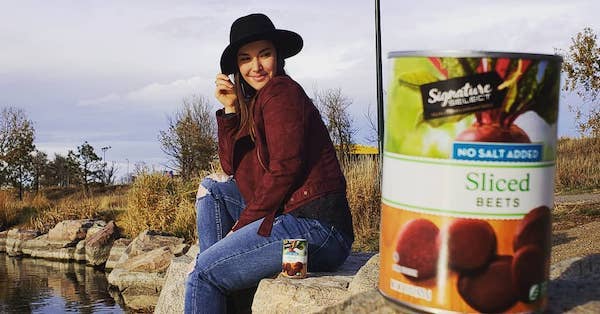 BEET LIFE is the ULTIMATE self-help guide primarily focused on showing the reader how they can improve their own life based on Beth's self-involved, "barely-flawed" experiences. While managing to imbue the reader with honest to goodness practical advice, the book does so with biting satire that accurately exposes the underbelly of the modern influencer. At the surface BEET LIFE is all sugar, spice and everything nice. We learn Beth's #BeetBabe creed, we are showered with dating advice, we learn about Beth's followers, her boyfriend (or shall I say "domestic lover Greg"), get health tips, and even pick up some recipes. But the real magic is what lies under the surface. When that polished veneer is peeled back is when the humor really shines. That woman you see plastered across the pages comes off more as Gone Girl than Beth Gethard.
Case in point, in an attempt to exemplify "surrounding yourself with a supportive group of friends," Beth suggests creating an unattainable life goal for oneself. OK, that seems doable. Then she suggests that "if your "friend" supports you in your bonkers endeavor, you know they are really your enemy hellbent on destroying your life!" Wait, what?!!! (This is the part you start rubbing your hand together in anticipation). Beth goes on to recall that time her bestie became "really shady" during their sophomore year. What Beth considered some serious backstabbing behavior turned out to be her friend planning a surprise birthday party! Even though the party went off without a hitch, Beth proceeded to cross that friend off the list because, you know, trust issues. I guess keep your friends close and your enemies closer DOES NOT apply in this case. Should we mention Beth also starts devising a revenge plot against those people her BFFF coordinated the party planning with? "Yikes!," and, also a thing of ironic beauty. Oh my goodness, so many chuckles.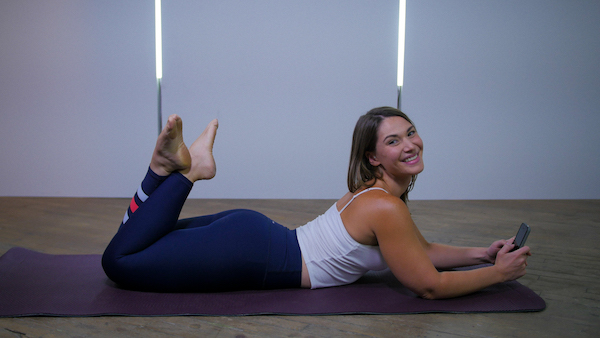 The book is chock full of these ill-advised, yet highly humorous anecdotes. Recipe for "Tasty Turquoise Beet Bowl,"? Check. Impractical lip balm slash lip stick DIY? Check. Completely TRASH-y outfit recommendations? Check. Trigger warnings? Check. #GlowUpStatus fake mask from the hit film "Mask" beauty suggestions? Check. Supernatural connections? ALL the boxes are checked with this read. The stories build off of one another, and the reader never finds themself losing interest as they progress through the sections. May we say, the satire is precision accurate! We don't think the influencers will be TOO mad at the author because imitation is the highest form of flattery. Right? On this Labor Day holiday, go ahead and treat yourself to the ultimate health and lifestyle escape. I mean, Beet Life, it's what's for every meal, from now on!
Mentions: Pick up BEET LIFE HERE! Be sure to follow beets_by_beth! Oh, and also that other person, for no particular reason.