Tasty News: PACK-A-THON Live Telethon TONIGHT on The Internet to Support The Pack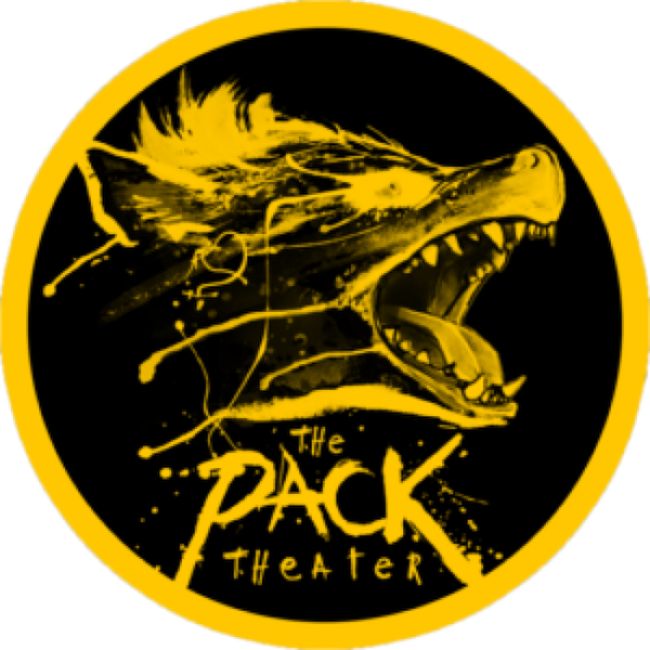 By now you are most aware that theatres are one of the industries affected by the lockdowns happening across the country. Say that's a bummer is an understatement. We must keep the smiles going! One of the the Los Angeles venues who had to shut its doors for quarantine is The Pack Theater. In order to keep those doors open they will hold the PACK-A-THON Live Telethon from 6pm to midnight (or whenever the night deems appropriate). There will be non-stop entertainment from your favorite Pack shows, as well as celebrity appearances! Get ready for performances by:
6pm: The Happy Sappy Grown-Up Hour
7pm: Heather & Miles // Dingleberries Improv
7:30pm: Celebrity Risk with The Whitest Kids U' Know
8pm: Casting Call with Casting Dir. Cara Chute Rosenbaum, CSA
8:30pm: Very Special Guests with Gary Petersen
9pm: This is Dark Matters
10pm: Sketch That Tune
11pm: Wolfman Pack Late Night Radio Hour
PLUS socially distant appearances from:
Andrew Howard (Watchmen, Agents of S.H.I.E.L.D.)
David Raphael Moscow (Newsies, Big, From Scratch)
Iliza Shlesinger (Netflix, Last Comic Standing)
Maria Bamford (Lady Dynamite, Comedy Central)
Jamie Loftus (Adult Swim, Comedy Central, The Bechdel Cast)
…..And more?!
hosted by Kash Abdulmalik, Cheyenne Perez, Elyssa Phillips, Cameron Rice, Kelly Vrooman & Evan Watkins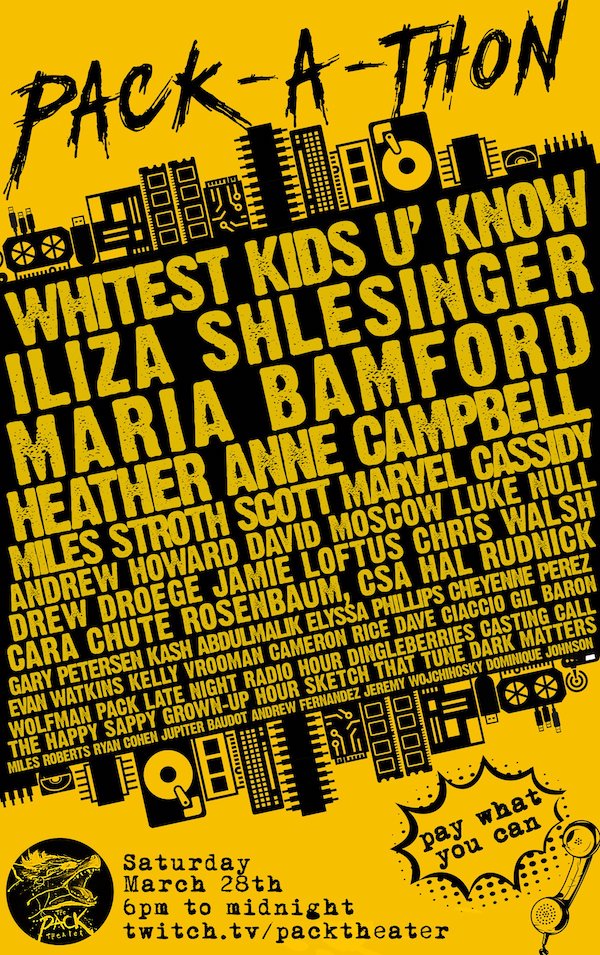 There will be multiple ways to stream including Twitch, Facebook Live, and YouTube. Now that's choice! This venue has provided so much to the community for so long. Isn't it about time we return the favor. Don't miss this night to remember!
Mentions: Pack-A-Thon streams live from The Pack Theater on Twitch, FB Live, and YouTube. Show poster by Will Dwyer. Donate via venmo @pack-theater.