Video Licks: Watch SNL Poke Some Fun At GOT's George R. R. Martin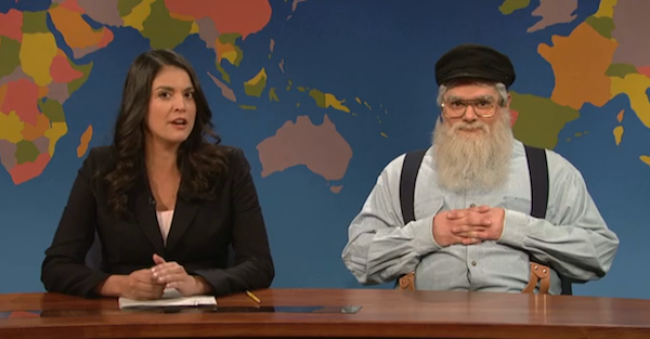 In anticipation of the fourth season of Games of Thrones the Saturday Night Live Weekend Update crew welcomed the creater of the series George R. R. Martin (played by Bobby Moynihan). The question that's been plaguing fans minds is "when will finish George finish the next two books in the series?" This interview gives you some answers as to what the writer has been doing with his time. Spoiler: Nobody dies during this interview.
Mentions: Watch SNL Saturdays 11:35/10:35C on NBC.