Video Licks: We're All ABUZZ About Ross and AJ's Brand New Series "The Many Worlds of Ross and AJ"
So to start things off, Cake Mama had quite the buzzing experience this week. There was a tree that had some little buggers' attention and guess who happened to walk by after they'd been agitated? Yours truly! Getting the mail has never been more harrowing. Don't worry, you'll be getting the REAL bee-related laughs when you watch the first episode of Ross Kelly and AJ Lubecker's new series The Many Worlds of Ross and AJ. Their ROSS & AJ comedic sketches have racked up 50 million views, and they have 100 sketches in their pocket already. With their new series, they will be dabbling in longer-form content and the result is quintessential Ross & AJ humor.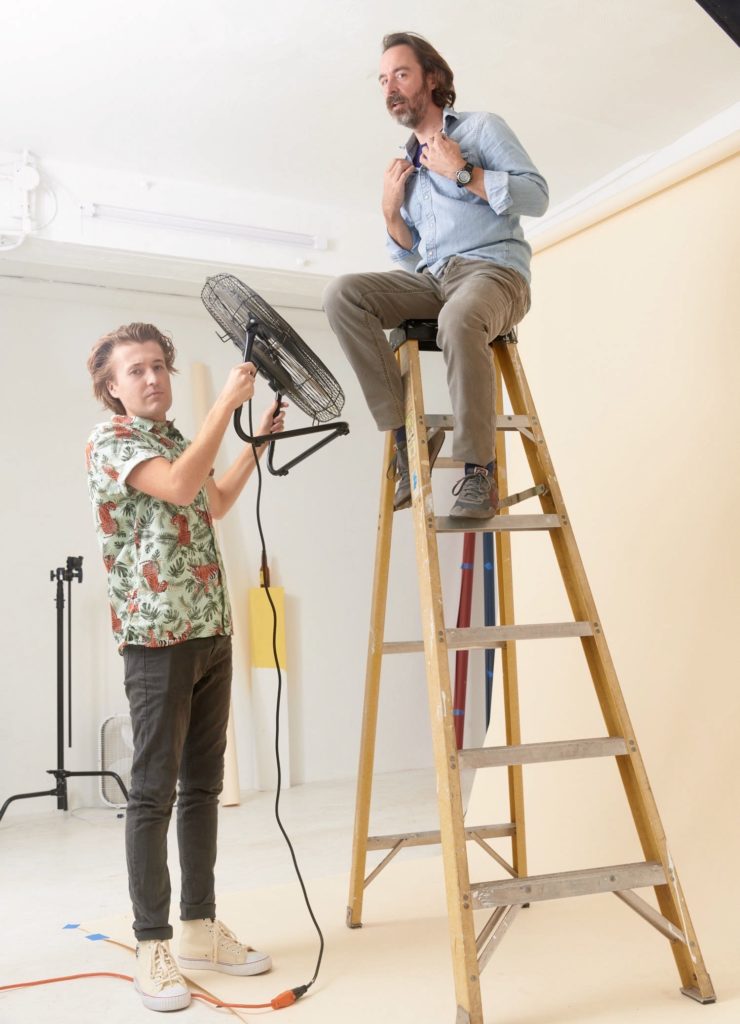 The idea for the series was inspired by the quantum physics' Many Worlds Theory where "there are many worlds which exist in parallel at the same space and time as our own." So, each episode of this series will take place in a different world where Ross and AJ live in completely different circumstances. Exciting! Episode ONE is called "Ross and AJ are Beekeepers." It looks like Ross thought WAY outside the beekeeping box this time as he's chosen the outfit that's not quite applicable to the situation. Enjoy!
Mentions: Next episode comes out NEXT THURSDAY! Look for updates at the @rossandaj Ig. Follow Ross HERE. Follow AJ THERE. Get some of that sweet content on YouTube & TikTok. BTW, if you are looking for a non-comedic, brain melting, time travel series check out DARK on Netflix. Physics, baby!