Quick Dish Quarantine: SHOT4SHOT NYC Recreates "There Will Be Blood" & "Urinetown: The Musical" This Weekend
Can you really believe anything on a day like April Fools' Day? Well, believe THIS! Your Spring week can end with two glorious days of popular movie recreations care of SHOT4SHOT NYC! The team has two Shot4Shots this weekend and you won't be disappointed with the picks. TOMORROW, April 2nd, the drinking game with a movie problem takes on the Paul Thomas Anderson period drama known as There Will Be Blood. Surely you remember the method acting of Daniel Day Lewis as silver miner-turned-oilman Daniel Plainview, who ruthlessly seeks a fortune during the California oil boom? If not, you are in for some surprises. The cast for this show will include: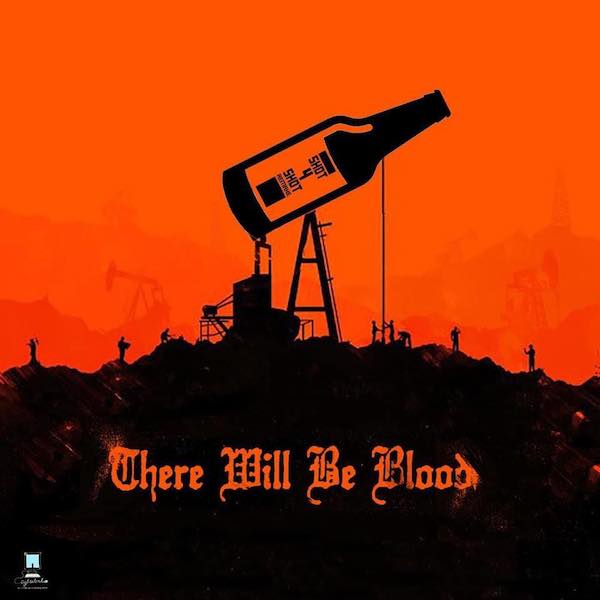 Stage Directions/Drink Ref… Sarah Hewitt**
Daniel… Billy Fenderson
HW… Sonia Nam
Fletcher/Union Oil Men … Pedro Lee
Eli… Leah Evans
Henry/Townswoman/Congregation … Nick Carrillo
Abel/Mother/Union Oil Men… Jessika Stocker
Prescott/Bandy/Congregation… Ryan Chittaphong
Paul/George/Congregation… Frank Hoffman
Mary/Al/Union Oil Men /Congregation… Matt McFadden
Gene/Union Oil Men/Congregation/Standard Oil Man… Matt Caron
Charlie/Union Oil Men /Congregation/Mrs. Hunter… Todd Brown**
Tilford/Townsman 2/Drillworker/Congregation… Irene Carroll**
William/Female Churchmember/Townsman 1… Joel Shaughnessy**
Carter/Union Oil Men/Union Oil Men/Congregation… Marybess Pritchett**
Mr. Bankside/Doctor/Union Oil Men/Congregation/Butler… Kate O'Neill Martino**
We drink your milkshake, we drink it up!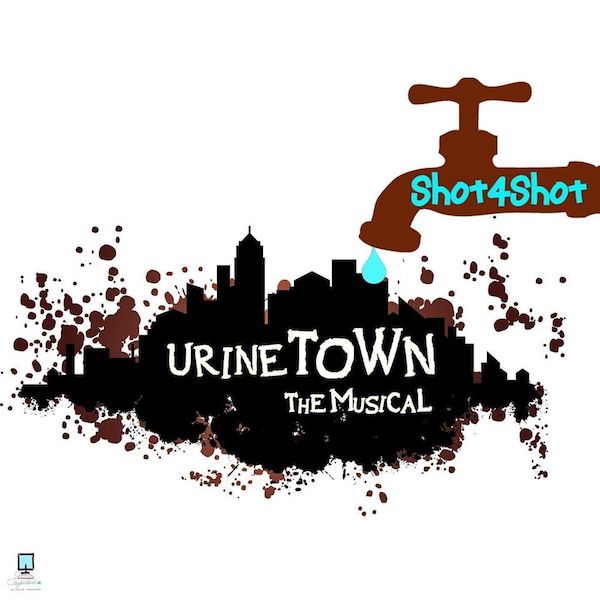 Saturday, April 3rd, your comical thespians will conquer the satirical comedy musical URINETOWN. The musical debuted in the 2000s at the New York International Fringe Festival, moved Off-Broadway at the American Theatre for Actors, and then opened on Broadway at Henry Miller's Theatre. The Tony award-winning musical parodies other musicals like Threepenny Opera and Les Mis, while satirizing "the legal system, capitalism, social irresponsibility, populism, bureaucracy, corporate mismanagement, and municipal politics." And it does all that with a story that revolves around a water shortage and government ban on private toilets. Jeez, next thing you know they'll be taking away your flushable wipes! How off-script will your Shot4Shot team take this gem? Find out as THIS cast does the dirty work:
Stage Directions/Drink Ref… Michelle Drozdick**
Penelope Pennywise… Heather Jewels Booth
Bobby Strong… Amelia Morgan
Hope Cladwell… Matthew Schrader
Caldwell B. Cladwell… Melissa Ulloa
Lockstock… Ryan Chittaphong
Barrel… Sarah Kim
Little Sally… Leah Evans
Mr. McQueen… Pedro Lee
Senator Fipp… Nick Carrillo
Hot Blades Harry… Logan Kelley*
Little Becky Two Shoes… Melissa Parker Caron
Soupy Sue… Sonia Nam
Tiny Tom… Audrey Marie Sprouse
Robby the Stockfish… Marissa Stuart
Billy Boy Bill… Julia Darden
Josephine Strong… Naomi Pitt**
Joseph 'Old Man' Strong… Andy Fitch
Mrs. Millennium… Jason Specland
Dr. Bulleaux… Marcus Haugen
You deserve the freedom to pee "where you want, when you want, for as long as you want, that you like, and with whom you want. " Happy Shot4Shot weekend!
Mentions: Both shows begin at 9:30 PM Eastern, 6:30 Pacific. For show access send an email to shot4shotNYC@gmail.com now! There Will Be Blood image designed by Pedro Lee.