Quick Dish Quarantine: POP CULTURED Comedy Game Show with Jimmy Pardo and Nicky Urban 4.10 on RushTix
LA's premiere comedy game show, POP CULTURED (formerly known as Setflix), returns to the digital stage Saturday, April 10th on RushTix.com. The movie-theme game show invites three comedians to compete in a variety of improvised comedy games to be the ultimate POP CULTURED CHAMP. Your host for the evening will be Nicky Urban (America's Got Talent), of the sketch group Femmebot, and the competitors will be judged by the always hilarious JIMMY PARDO. Your judge has appeared on shows like The Tonight Show, Conan, The Late Late Show and his own half hour special on Comedy Central. You also might remember his from the critically acclaimed Science Channel show "Race To Escape" (which I continue to dream about), as well as the esteemed weekly podcast Never Not Funny. The events contestants are returning champs: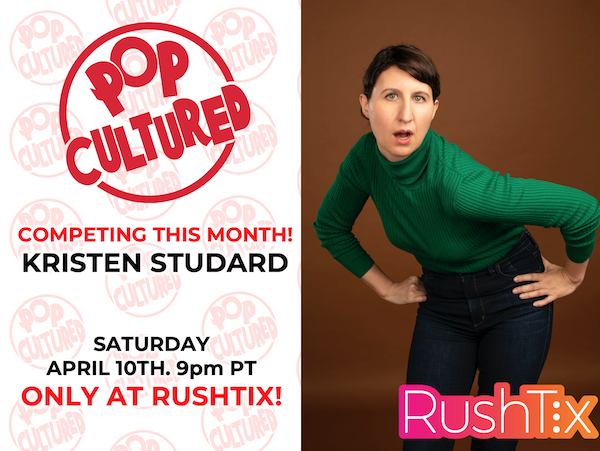 Kristen Studard (I Think You Should Leave, Who Cares About the Rock Hall‪ Podcast)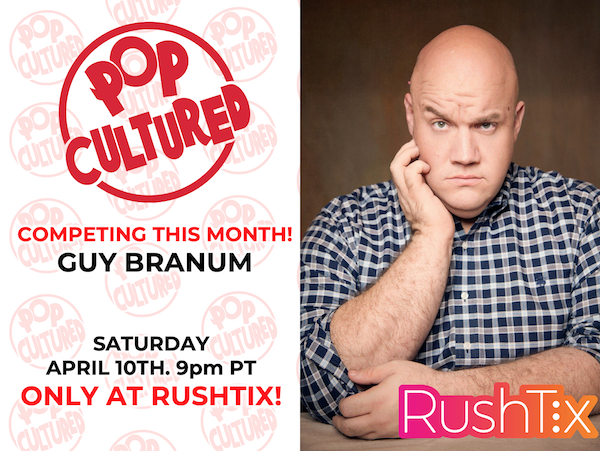 Guy Branum (Talk Show: The Game Show)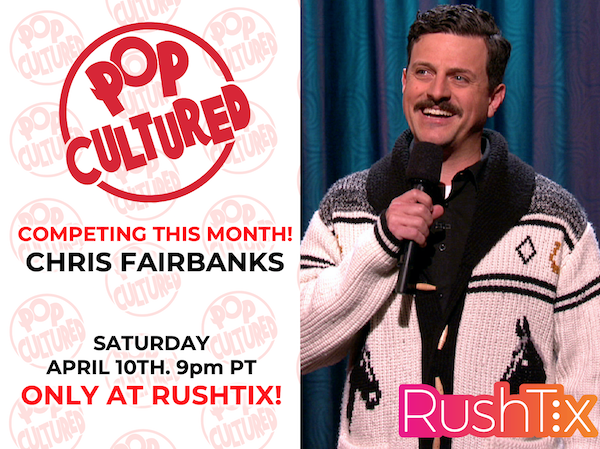 Chris Fairbanks (@Midnight, World's Dumbest)
This should be one heck of an event!
Mentions: Show 9pm PT. Tickets HERE. 18+. Pop Cultured is produced by Gil Baron (Comic Relief,) Jack Herrguth, Dave Ciaccio, David Schmitt and Nicky Urban. Live studio audience selected from ticket buyers. All ticket holders can watch the show for 48 hours after the livestream broadcast. Parental guidance is advised for ages 13 to 17. Not recommended for ages 12 and under.