Layers: Enjoy Career Goals and A Kilo of Potato Salad with DAVE HELEM'S First Hour Drive-In Comedy Special "D.J. The Chicago Kid"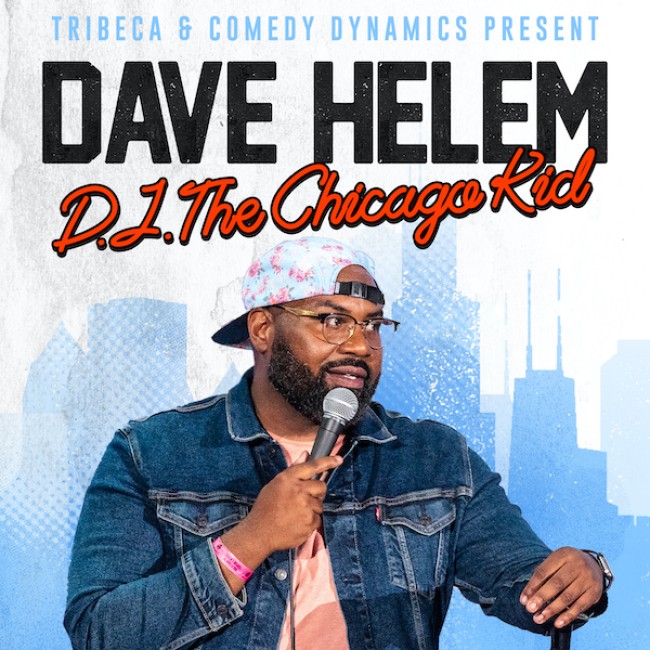 The summer of last year (some might say one of worst years in US history) a very positive event occurred: comedian DAVE HELEM recorded his very first comedy special, care of Comedy Dynamics, at the Tribeca Drive-In pop-up held at Pasadena Rose Bowl (you know, the one where they have those critical end-of-the-year college football matches)! In the old days, sans lockdowns, a comic would perform their first special in a theater with an audience packed to the gills. However, COVID changed all that. The drive-in theater came to the rescue with safe, socially distanced entertainment and the very important feedback that is a live, laughing audience. Lucky for us, Helem also rolled with the pandemic punches, and produced an energetic, relevant, thought-provoking, and uplifting comedy special in Dave Helem: D.J. The Chicago Kid.
The special takes the viewer on a journey through Helem's life experiences, starting with present day and moving back in time to highlight the events that lead to his current passion, making a living as a professional comedian. Helem cleverly infuses his observations on other subject matter into the special, focusing on topics like like race, gentrification, sex, aging, Precious, and, yes, even potato salad in Canada. The audience gets a great deal of insight into Helem's career evolution throughout the special. What starts out as humble rap aspirations under the name "Molasses Blade" (which cut "too slow and deep" for Helem's tastes) graduates to the short, and snappy moniker of "Twig" at Morehouse College, and, eventually, the rap career is substituted with a teaching one, under the more sobering label of Mr. Helem.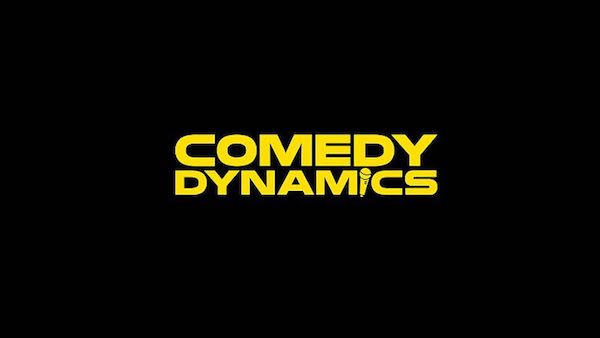 Teaching math in Chicago and Atlanta for 12 years is sure to have it's challenges. We get a glimpse into the interactions that ultimately lead to Helem pursuing his true passion of comedy (albeit still supporting himself through teaching). These include a vicious "secret roast" of a disabled kid orchestrated by one "future vice lord chief" Quantavius, getting caught showing films on the days he'd burned the candles at both ends, and the time he honored his father's passing by going into work, eliciting the obtuse response of "Man, we gonna find that <insert slang name for friend I can't use>, bro," after being questioned about his emotional state. After one particular drawback of the job, Helem hilariously describes his career-changing epiphany as "the heavens opened up, I saw this bright light, and it was Paul from the Bible. This figure floated down very slowly, and handed me my W-2 from the previous school year, and it said that I'd made 15,000 dollars after taxes. Then he pointed to the girls fighting, and then he pointed back to the W-2, and he put his hand on my shoulder. Very gently, he said 'David.' I said, 'yes, God.' 'David, f*** these kids.' Then he flew back into the heavens and I was like "your will shall be done. I got you, bro. I'm out!" If only we could all be pointed in the right direction in such a humorous way!
I could probably write a novel on the rest of the material Helem masterfully brings to his audience, but I will touch upon just two of the other standout moments I enjoyed from the debut special. One is Helem's explanation of why people didn't move to Canada upon declaring so when "45" was elected. He points out that even though the country has Drake as a star, it's still "diet America." Their biggest indoor water park inside a mall is called, wait for it… "Water Park," and they also use the metric system. Using grams to measure deli products, leads Helem down the path of purchasing "kilo" sized amounts of potato salad. That's a lot of mayo! My second pick, which gentrifying Angelenos will not be able to deny, is Helem's "pyramid of whiteness." Starting from the bottom with Patagonia, the "white FUBU," he moves to Le Croix "that tastes like cherry farted in a glass," then to White Claw, the very image you see as you handle the beverage, finally reaching the pinnacle with Escape Rooms, "the field trip to experience struggles." That pyramid may show up in Echo Park brochure one day. Mark my words!
Dave Helem: D.J. The Chicago Kid is available on the Comedy Dynamics Network including Amazon Prime Video, Spectrum, Apple TV, Comcast, Dish, Google Play, Youtube, Vimeo and multiple cable providers across the world. Do yourself a solid and get to know Helem and his comedy in this debut special (and don't forget the sides)!
Mentions: The special is available Comedy Dynamics Network, via iTunes, Google Play, Amazon, and more. Follow Helem on Twitter and Instagram! (WARNING: if hearing the sound of cars honking causes you stress, you may REALLY need to listen to this special.)