Layers: Comedian JESSICA WATKINS Takes A Transformative Walk Across America in The Award-Winning Documentary "SPECIALish" Out Now
SPECIALish the new documentary film from New York comedian Jessica Watkins, care of Random Media, wholly embodies it's succinct title. Not only is the work a comedy special, but it's a form of entertainment wrapped up in a journey of reflection, personal growth, and self-actualization. Watkins devised a plan to quit her waitress job and jumpstart her career with a BIG comedy special. Yes, these days self-promotion and crowdsourcing are vital to distinguishing humor competitors, so Jessica sought the most unique of paths to fulfilling her destiny of being seen, and achieving renewal. So how did she do it, you ask? The comic would leave her partner, her pet, and the comforts of home to embark on a walk across America. Did it matter that she'd never done this before and only had two days of wilderness survival training? Nope. What did matter was that she complete her quest and, hopefully, learn a thing or two about herself along the way.
The eight month journey started out in Delaware with the comedian mapping out a comedy tour trail to Cali, packed with the bare necessities: film, gear, bear spray, and an adventurous spirit. As most journeys of this sort go, the trip didn't go quite as planned. Early on, Watkins had to contend with a knee injury and a brief pause to visit her newborn nephew. From there a leg of morale support from her mom soaked up some time, as did an unfortunate run-in with a local (in possession of a flip phone and a feather neck tattoo). The most painful part of the trek, however, was when Watkins was forced to face a personal trauma after an uncomfortable radio show interview. Luckily, the positives outweighed the negatives of Watkins' comedy creating travels.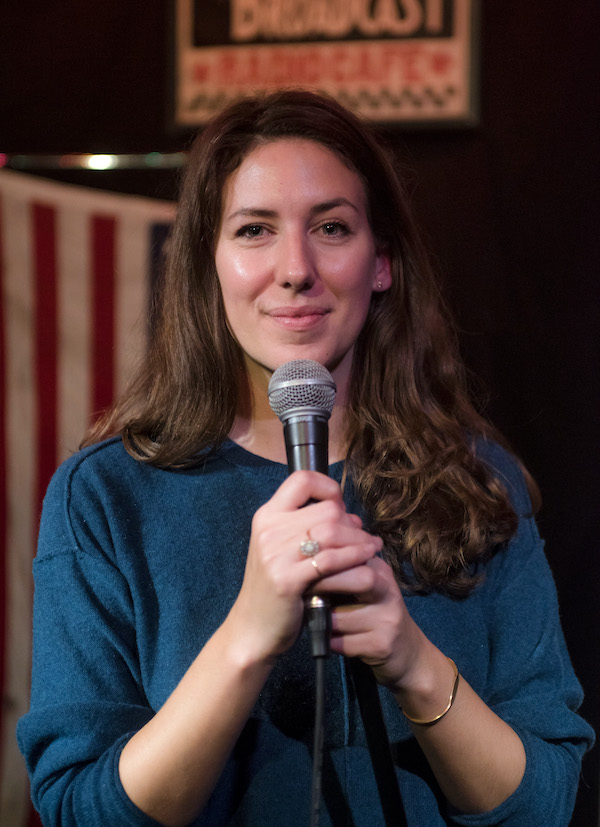 Not only did Jessica build material for a brand new set, but she documented the kindness of strangers, precious personal moments, and the laughter that brought it all together. The viewer gets a glimpse of what it feels like to do open mics/shows around the country, whether they be just a few attendees or a a casino room's worth. Watkins meets all sorts of people and temporary companions along the way, from a fellow comic to a kindred spirit with similar cross-state goals. We note the genuine concern for Watkins' well being from folks she only just met. Kindness like this helps buoy the comics' confidence, but the moments that solidify her new outlook the most are centered within. Watkins comes to terms with her past by facing the future from a new perspective. She realizes "maybe none of this matters?" and "maybe that was ok." Through the expanse of her eight month journey, the comic makes the transition from just wanting to be seen to being completely unapologetic for who she is. Turns out, that old adage "it's all about the journey, not the destination" still rings true in life, as it does with this heartfelt special. Check out SPECIALish, out now!
Mentions: SPECIALish is also available on Google Play, VUDU, & Cable On Demand. More info about Watkins HERE. Feature image by Mike Bryk. Jessica Watkins is online: Facebook // Instagram // Twitter // TikTok.